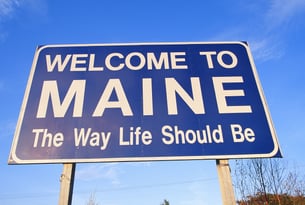 Maine lawmakers have been pushing for the state to create the first statewide, publicly owned utility in the US. The legislation proposed in June would have created the entity (Pine Tree Power) as a nonprofit utility that would use issued bonds to purchase the asset holdings of the current suppliers (Central Maine Power & Versant). The bill passed the House but stalled in the Senate, ultimately being defeated by one vote on questions raised about how the utility would cover the shortfall in property tax revenue that would arise from the exit of the current utilities. The shortfall was estimated at $90 million dollars, which is normally paid out to cities and towns.
Given the failure in the Senate, as well as the likelihood that Maine governor Janet Mills would veto the project should it pass, supporters are reportedly looking to pursue the project as a ballot initiative. Supporters see the project as a necessary pivot from the privately held utilities because they project that it would be cheaper for ratepayers, and would be a step forward towards Maine's goal of 100% renewable based power generation.
The story in Maine is multilayered and complicated - and still ongoing. We wrote an article for Oil & Energy Magazine that runs through a more detailed overview of where the issue stands currently. You can read that article here: Power to the... International Corporate Ownership?