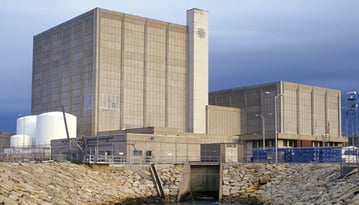 May 31st 2019, the Pilgrim Nuclear Power station in Plymouth, MA shut down for the last time. Now the lengthy process to fully decommission the plant and return the site to its former condition begins.
Pilgrim has been operational for 47 years, producing approximately 15% of the State's energy needs through nuclear power generation. The loss of power generation from the Pilgrim closure should be offset by increases from new plants, as well as a continued decline in demand, particularly during peak periods. The forecast for this years usage for example, is down 600 megawatts as compared to the prior year.
Not everyone is on board with seeing the Pilgrim closure as a positive though. Nuclear is a reliable, zero emission power source, and market conditions mean new nuclear plants are unlikely, so the shuttering of existing plants versus running repairs and safety/regulatory upgrades essentially means Massachusetts is most likely permanently out of nuclear power generation.
I wrote an article for Oil & Energy magazine detailing some of the cited impacts the closure will have, the decommissioning timeline, regulatory concerns, and concerns about withdrawing from nuclear in general.
You can read that article here: Massachusetts' Only Nuclear Power Plant is Retired