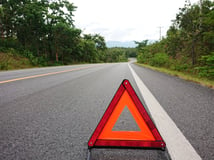 In February, the National Transportation Safety Board (NTSB) outlined its "most wanted" Transportation Safety Improvements for 2019-2020.
The list, which the NTSB has published since 1990, attempts to outline the most substantial, high priority items it feels should be addressed to limit accidents, especially fatal ones.
While the NTSB has no official regulatory authority, it has long served as an important voice in pushing for recommendations to make the roads safer.
Here are this years major trucking related items:
Eliminate Distractions
End Drug & Alcohol Impairment
Implement a Comprehensive Strategy to Reduce Speeding Related Crashes
Increase Implementation of Highway Collision Avoidance
Reduce Fatigue Related Accidents
Require Screening & Treatment for Obstructive Sleep Apnea
The items above deal with everything from apps to lock down mobile devices while driving, to vehicle crash avoidance tech, to looking at revisions in alcohol & substance policy (impaired driving still causes a staggering nearly 30% of crashes)
I went through each of the bullet points above in more detail, as well as looking at some of the impacts this would have on the FMCSA (Federal Motor Carrier Safety Administration) and its future policies. You can read that article in its entirety here:
"From Lessons Learned to Lives Saved"