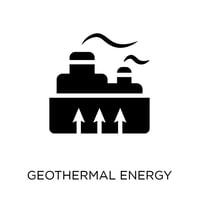 The Massachusetts legislature is considering a bill that would set up what would essentially be test geothermal projects to determine if what are being called "GeoMicroDistrict"s could be used going forward for heating & cooling of buildings and neighborhoods. The goal of this is that if it works, utilities would able to buy/source geothermal for energy supply in addition to (or instead of) natural gas.
The project would be a partnership with Eversource and the Department of Public Utilities, based off of feasibility studies performed by a UK based engineering firm (BuroHappold Engineering). The project would use existing infrastructure with the addition of bore drilled vertical holes, ambient waterlines, etc. Eversource presented a plan for the project to the DPU, and described it to the Mass Legislature for consideration.
If the project moves forward, it would be a large step forward in reducing building & residence based emissions, which have been an ongoing concern for MA cities and towns, particularly those in more dense urban type settings where solar or wind farms are space limited, as are the accompanying larger scale batteries they would require to ensure full reliability. Geothermal may be a good option to "fill in the gaps" other renewable sources can leave in different settings.
You can read more detail on the project here: Massachusetts Considers Substituting Geothermal for Natural Gas
(Not really clear on what geothermal is exactly? The US EIA has a good quick overview here: EIA: Geothermal Explained )
Massachusetts has committed to aggressively reducing carbon emissions, and geothermal has been coming up increasingly often as a potential source of greener energy, whether in addition to, or in lieu of current options. In fact we have heard geothermal come up in everything from the climate change forum of the State Democratic Primary (Ed Markey versus Shannon Liss-Riordan) to budget discussions on new regional school construction. (After initial approval, Waconah high school's new building in Dalton MA will not use geothermal based on cost, you can read that local story here: Price-Conscious Waconah Panel drops Geothermal Option )
It appears that the State is seriously looking at adding more geothermal options to the energy mix in order to meet climate change mitigation goals that have been set.