We're a Family Owned & Operated Company that's Obsessed with Customer Satisfaction
Dennis K Burke has been working for our customers since 1961. Our product options, terminal positions, geography, and services offered have grown and changed over the years in response to our fundamental goal - having the most satisfied customers in the industry.
Dennis K Burke first began as a truck cleaning and fuel stop in South Boston. We kept adding products and services as customers needed them, and the rest is history.
Adapting to customer needs has led to us becoming one of the Northeast's largest distributors of commercial fuel, terminal positions throughout the region, full lubricant offerings, being a top ranked branded lubricants distributor, and serving customers from Northern Maine through Eastern New York and Northern New Jersey.
Added products, supply positions, services, geographical expansions, and technology enhancements made are all determined by asking if the end result will be a benefit to customers and how they manage the parts of their business that they entrust us with supplying. If the answer is yes, we go for it. It's as simple as that.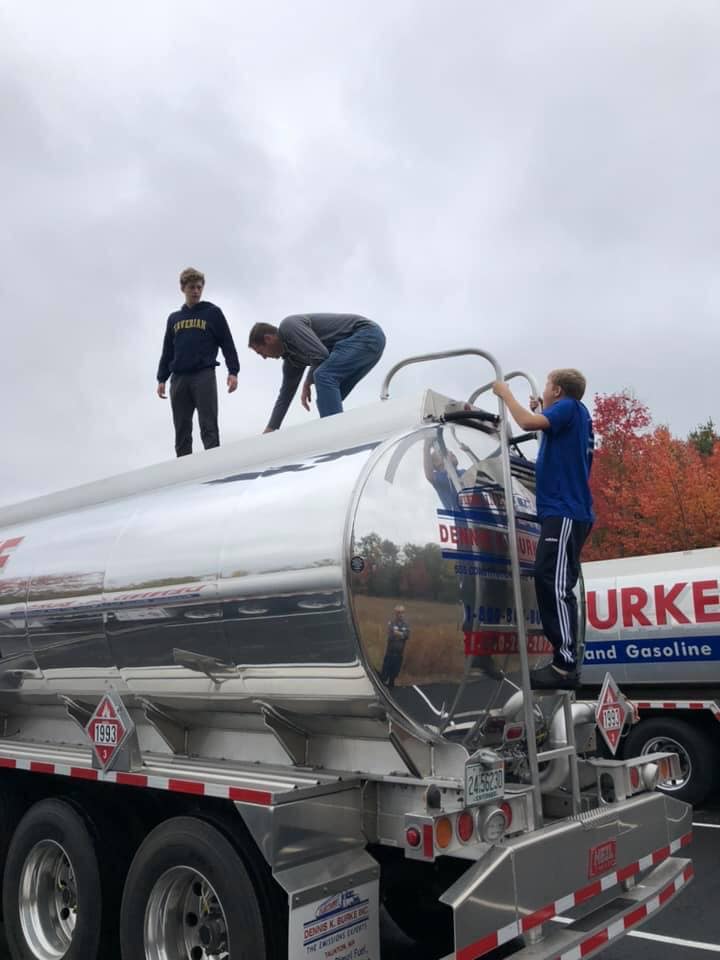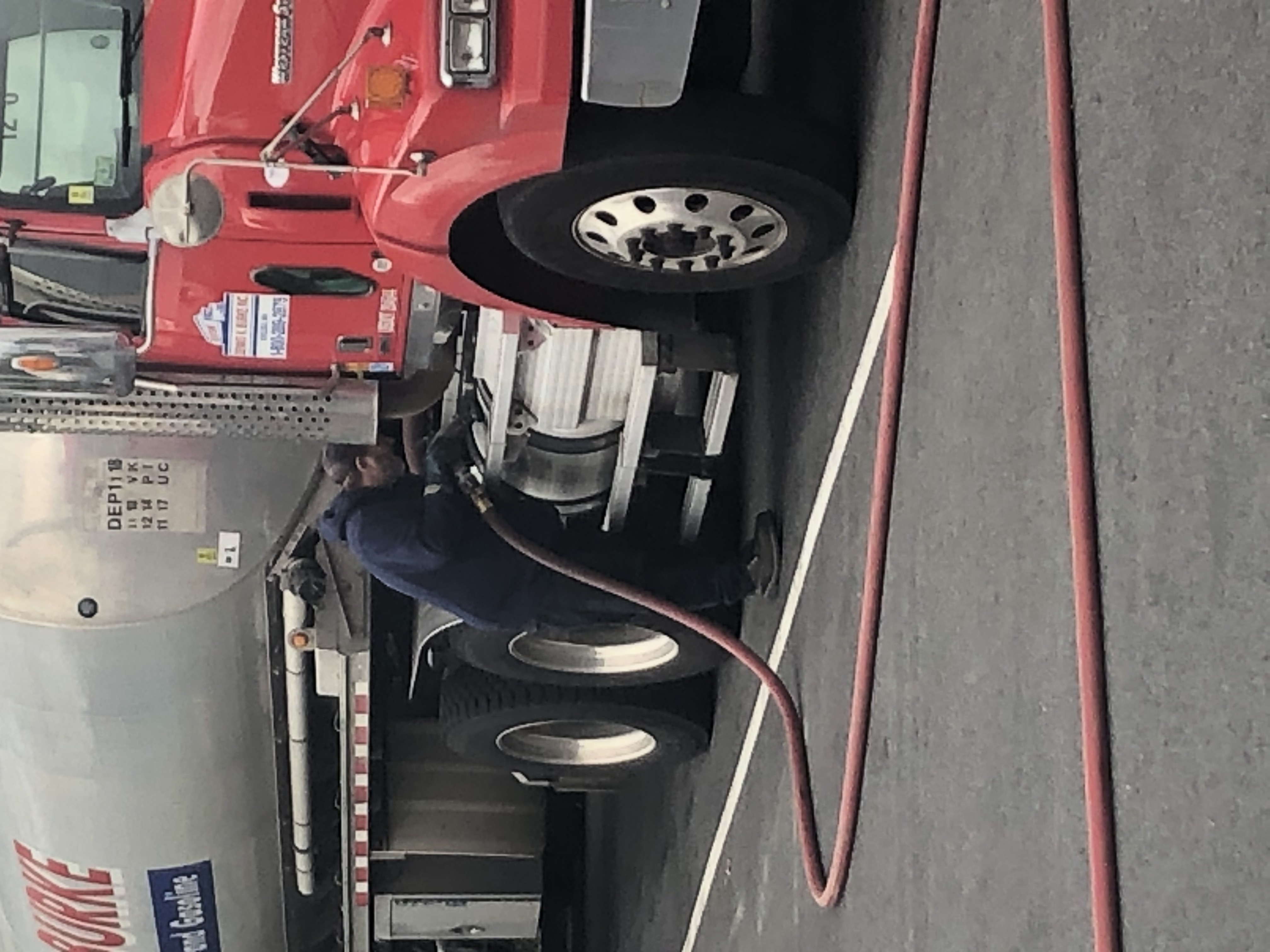 Fuel Operations
Fuel Drivers, Dispatch, and the Safety Department make up our Fuel Operations Team. We run all three departments 24 hours a day, 7 days a week because we believe that our most important ability is dependability, and around the clock operations ensure that whenever and wherever a customer has a need, we are able to respond quickly.
Whether you need a mid afternoon gasoline drop, or you have a loading issue at a terminal at 3am - we are awake and ready to help you keep your business running on schedule.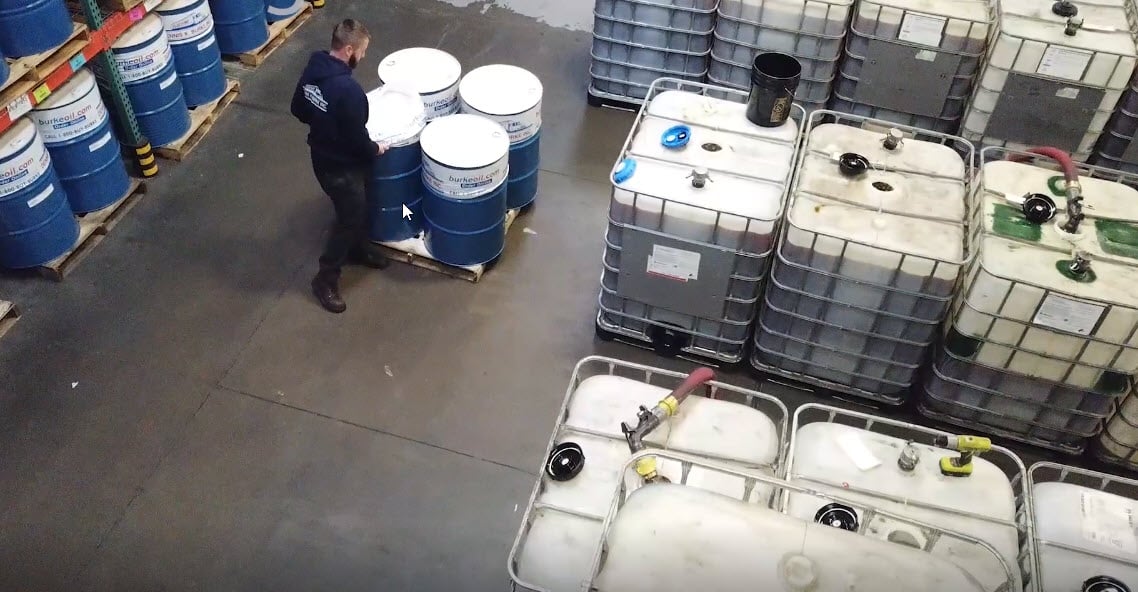 Lube Operations
Our Lube Operations team is obsessed with product integrity and customer satisfaction.
We run deliveries throughout the Northeast, 5 days a week from Northern Maine through Southern CT, offering delivery of full product lines from Kendall/P66, PetroCanada, Citgo, BioBlend and Fleetline.
All products are API certified and professionally handled to ensure the highest possible quality fluids for your operation.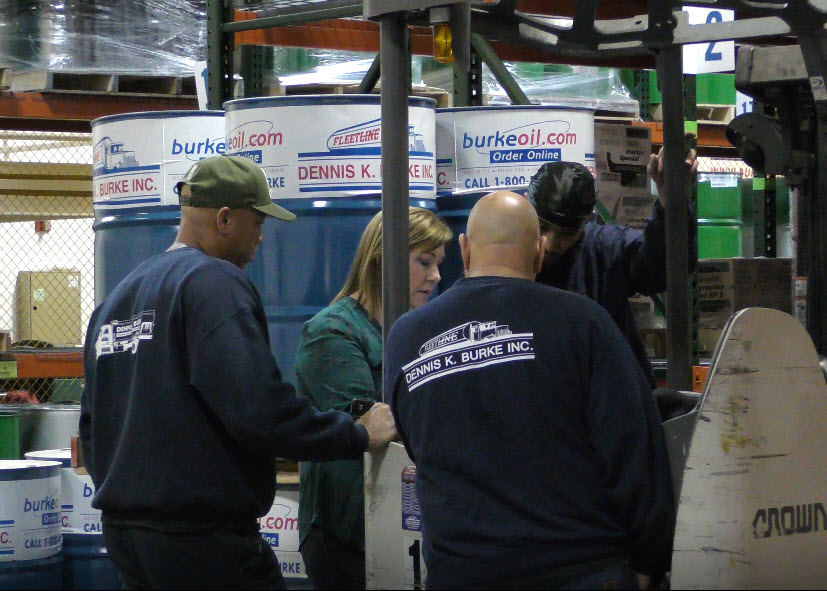 Customer Support
Our Customer Service, Pricing Desk, Field Services and Account Management staff make up our Customer Support Team - and we think they're the best in the industry.
Whether you need assistance placing an order, finding the right product, checking contract gallons, locking in a real time prompt, setting up a new terminal option, or need a site visit to check out your tank setups - Customer Support has you covered.
Safety First
.

All of our drivers participate in a training program, including multiple week onboarding training to familiarize them with our equipment and procedures, as well as regulations and best practices associated with the petroleum industry as a whole. In addition to onboarding, we hold regular Driver Meetings.

Our full time Safety Management Team conducts these meetings and provides training on a wide variety of topics such as general safety awareness, hazardous materials training, and function specific training.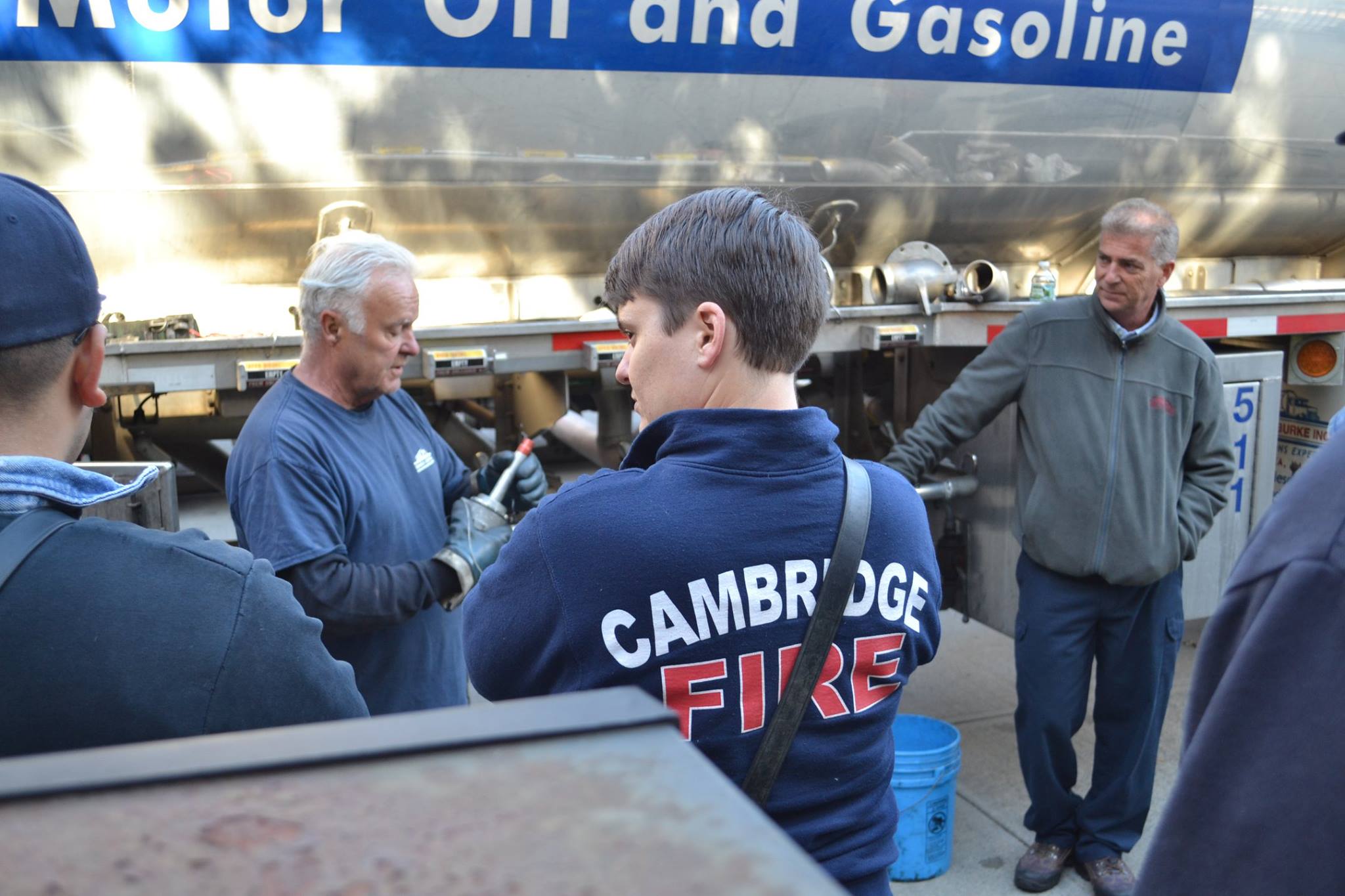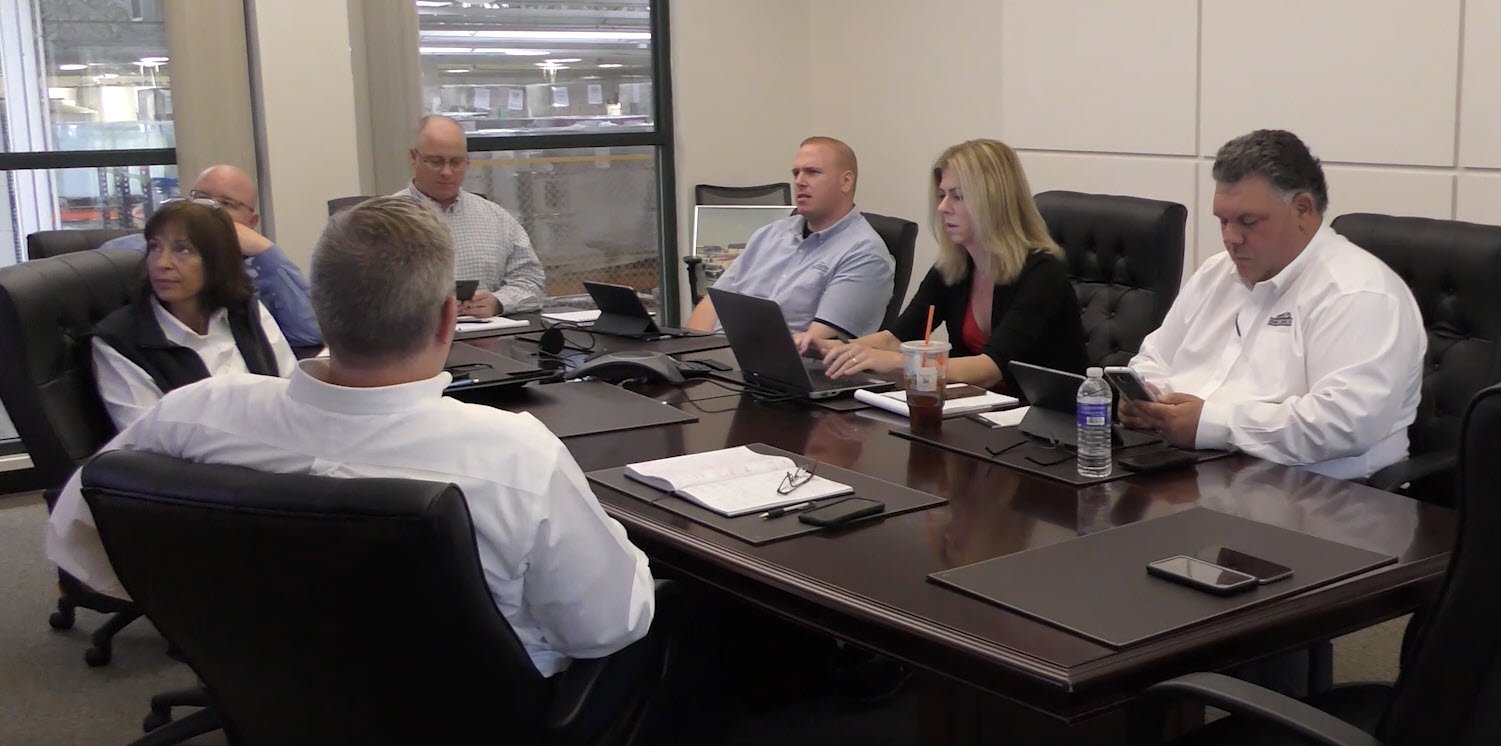 Customer Focused
Dennis K. Burke, Inc is proud to make every effort to ensure that customers receive the highest level of service, most updated information, and most competitive pricing possible.
From 24-7 dispatching to market analysis reports, from inventory management to Nymex trigger price options, Dennis K. Burke has the information, personnel, and the supply to provide your company with everything possible to make the best informed decisions possible to streamline your fuel and lubricant operations.
Fuel and lube orders can be placed via email at your convenience, and customers are able to view and download invoices, BOLs, and associated paperwork in our customer portal. If your company needs reporting for IFTA & regulatory purposes, our accounting department can assist you as well.
Continually Adapting
The one constant with Dennis K Burke is that we're always adapting and changing to better provide exactly what our customers need
Pioneering Biodiesel supply to the Northeast, offering a full line of readily and inherently biodegradable lubricants, DEF, and retailing E-85 in response to a changing climate and the desire to help our customers minimize their environmental impacts where possible.
Continually expanding terminal options and product availability. We currently run several different options for terminal lifting at every deepwater terminal across the Northeast. This allows our customers to have flexibility in their lifting option and maximize market moves to enhance their bottom lines.
Emergency fueling program allows qualifying customers to be contractually guaranteed fuel supply in the event of outages, natural disasters or other emergencies. This service offers peace of mind for hospitals, data centers, and pharmaceutical organizations who stand to lose valuable uptime and countless hours of research in the event of a full power outage - the service takes that worry away entirely.
In addition to local emergency & generator fueling, we are a FEMA approved contactor and have responded to natural disasters from Western MA and New York City through Texas and Florida to assist the federal government with fueling critical infrastructure as part of national emergency response teams.
In 2015 after almost 50 years in Boston, we moved our corporate headquarters to Taunton MA. This allowed us to expand our lubricants offerings to include full lines of Phillips 66, Castrol, PetroCanada, and Citgo. The new, expanded warehouse space also allowed us to set up customized inventory storage, segregated piping systems, and a fully integrated bar code system for lubricant inventory, truck picking, and delivery. These upgrades allow us to maintain extremely high product integrity standards, as well as streamline customer orders and track all products accurately their whole journey from the plant to your fleet.
Technology enhancements - our back office is fully integrated with the field. What this means for you as a customer is that all of your order or lifting info runs electronically all the way through, saving you time and aggravation. Our financial system is fully DTN & Tabs integrated, allowing automatic pivoting between your prompt, contract or rack options with no hiccups in pricing or invoicing on your end. Your lube order is dispatched electronically to pickers and the trucks, scanned on arrival and delivery confirmations synch to your invoice. That means exact pricing on exact delivered quantities, quickly, and that saves you back office time on checking invoices. If your fleet is touch fueled, we can set you up on a barcode system that separates fuel delivered by asset, allowing you to monitor each asset as needed without reconciliation projects in your office. All of our upgrades are done with the end goal of customer ease of use in mind, and we think that sets us apart from others.