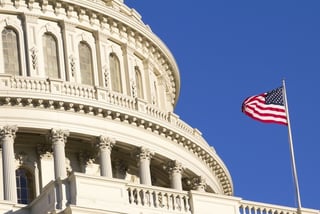 Yesterday, the Senate voted to block President Obama's Clean Power Plan with respect to the new EPA regulations on Power Plant Emissions announced in August, as well as blocking the moratorium on new Coal Fired Plant building. (For a refresher on those regulations, read this "Obama, EPA Announce First-Ever Federal Limits on Power Plant Emissions" )
The Senate challenged the regulations under the somewhat obscure Congressional Review Act which allows the legislature to vote to block enactment of new federal regulations as long as they do so within 60 days of publication. It was a fairly clever move, given the rules came out in August, but because technically they were not published until October, they were fair game.
The rationale behind using the Congressional Review Act cited was that nearly half of the States are suing the EPA over these specific parts of the Clean Power Plan, and several are vowing to refuse to comply pending said lawsuits.
The Review Act also is not subject to filibuster and only requires a simple majority, not 60 votes – so the final count of 52-46 (on both the emissions regulation vote, and the moratorium vote) was sufficient to block the regulations. That is, until it hits the President's desk, where it will immediately be vetoed. It's extremely unlikely that a veto could be overridden, so essentially this legislation will drop off in the same fashion the Keystone Bill did earlier this year.
The Power Plant portion of the multiple Climate Change resolutions proposed by the Administration is essentially the centerpiece to the overall plan. The timing of the vote is not advantageous for the Administration because, as we've mentioned, the Climate Change Summit is to be held in France a few days from now.
Essentially, the regulations are critical for the U.S. if a broad Climate Change agreement is to be secured at the conference, which is really the entire point of it – to broker a global agreement. Without being able to cite massive overhauls and regulation of emissions on a broad scale, the U.S. has much less of an ability to point to what we are doing as a model for a global pact.