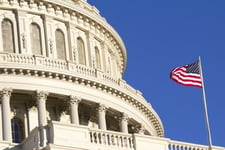 Low commodity prices, plummeting RIN values, and talk of potential trade wars are all factors hitting the US Agricultural Sector hard this year.
Some of the avenues being discussed to provide relief are: allowing year round E15 sales, looking into the impact that RFS waivers for small refiners may have had, and making the process for submitting and granting waivers much more streamlined with the goal of stabilizing RIN prices.
E15 sales are currently prohibited from June 1 through September 15 because of RVP regulations (much like "summer" and "winter" conventional gas changes those of us from the Northeast are familiar with in Maine). E15, unlike E10, does not have a low enough RVP rating to meet the criteria for year round sale.
The White House had proposed changing the E15 regulation in June, but postponed. It currently looks like the change will take place sometime before next summer.
I wrote an article for Oil & Energy Magazine that goes into some more of the details on E15, the impacts we might expect, and how viable it will be in the market. You can read that article here: Year-Round E15 and Small Refinery Waivers