Safety
Safety isn't just about avoiding incidents, it's the foundation of our Company
At Dennis K Burke, Safety isn't just a buzzword, we continually strive to make Safety a fundamental part of our company culture.
Safety Department
Our Safety team is on call 24/7 for any driver concerns or issues that arise. The team is headed up by our full time Safety Department, which is under the direction of our ASP Certified Safety & Compliance Manager and our Safety & Claims Manager.
Our Safety Team works diligently to review regulatory and industry practice standards to ensure that our company is up-to-date, or ideally, ahead, of what the law and best practices dictate. An example of the kind of improvement this focus on safety leads to is Dennis K, Burke, Inc.'s retrofitting of older trailers with reflective stripping to increase nighttime visibility and reduce accidents, years before the law required such measures.
Additionally, we have also implemented full ELDS, GPS tracking and event monitoring camera setups - all ahead of any regulatory requirement to do so. When something is clearly something that will enhance safety for our drivers and our customers (as well as everyone else on the road), we work hard to implement it.
The Safety Team also analyzes incidents that have occurred and, where appropriate, implements changes to reduce the chances of another similar event. We even maintain a "problem fills" program to ensure that individual accounts are safe for drivers, and work with our clients to resolve any issues from a problem fill.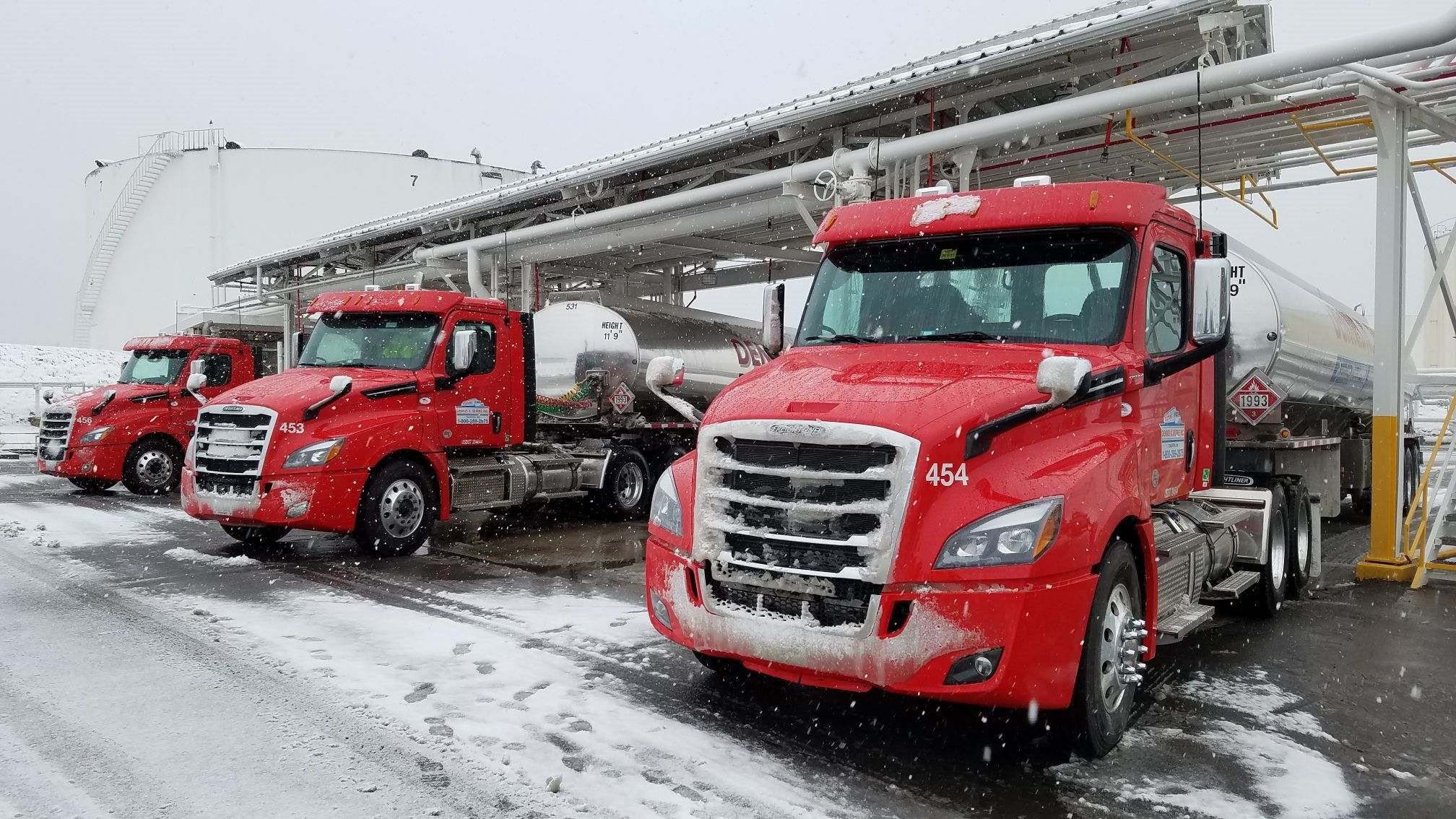 Dennis K Burke's Road Scholars
Driver Safety
All of our drivers participate in a training program, including multiple week onboarding training to familiarize them with our equipment and procedures, as well as regulations and best practices associated with the petroleum industry as a whole. In addition to onboarding, we hold regular Driver Meetings. Our full time Safety Management Team conducts these meetings and provides training on a wide variety of topics such as general safety awareness, hazardous materials training, and function specific training.
In addition to continuous training, we have also implemented a Safety Bonus program that awards cash bonuses to drivers who make it through each quarter without any safety incident.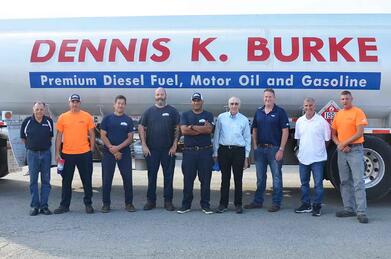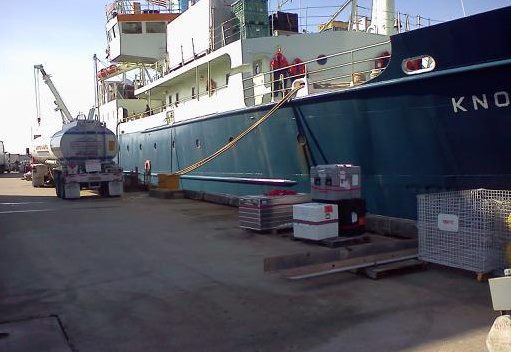 Coast Guard Certified
Dennis K Burke is Coast Guard certified for over-the-water deliveries from the Canadian Border through Long Island Sound & New York Harbor. Ports include Boston, Providence, Portland, Portsmouth & New Haven.
Fire Department Safety Training
As part of our commitment to Safety, Dennis K Burke conducts free tank truck safety training with local fire departments. The training allows fire fighters to get an up close, hands on look at (and inside) tankers to familiarize themselves with equipment setups in a non-emergency situation, so should the unexpected happen, everyone is more prepared.
You can read more about this program in the Enterprise here: Burke Oil trains Greater Taunton area firefighters about handling tanker trucks in an emergency
We actually started this program over 30 years ago - here's a throwback to the June 1989 issue of our local newspaper at the time, the Chelsea Record: Tanker Safety Seminar A Success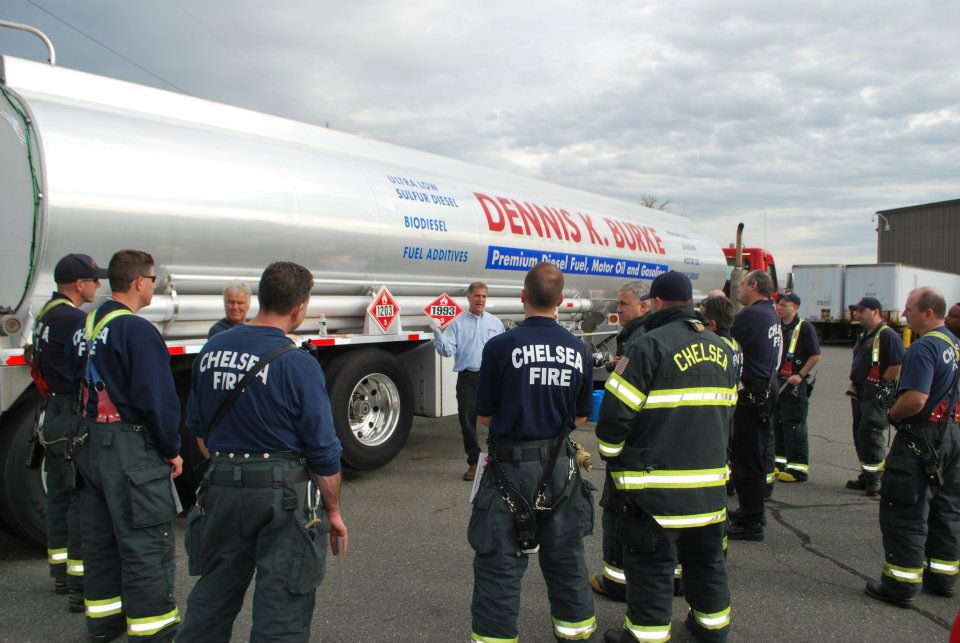 Safety & Regulatory Updates for Trucking & Petroleum Industries