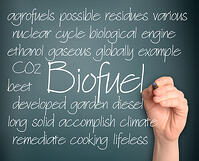 ASTM International released its new spec for 6-20% bio blended heating oil (BioHeat) this past March. The prior spec only covered blends of up to 5% - like those you can pull from many racks now.
This change comes as the rolling sulfur reductions in many New England and Northeast states is beginning. Most of these states are dropping sulfur to 15ppm by 2018, with some already at that level for heating oil (ie New York).
These changes in tandem are a huge push forward for the industry on both reducing emissions, and moving to a more environmentally friendly, domestically produced, bio blended product.
The hope is having an official ASTM spec for higher blends of Bio will encourage use of those blends to grow, because it will eliminate the uncertainty of product quality for consumers, dealers, and marketers. Additionally, the spec will allow manufacturers and OEMs to determine what blend their equipment can support, and they will be able to make adjustments to adapt to higher blends in an educated and informed manner.
There is less concern environmentally with moving to higher bio blends than we see with ethanol blends, because biodiesel can be produced from recycled grease, animal fats - essentially waste stock versus being 100% derived from virgin food crops (ie soybeans), whereas that is not the case for ethanol, which has been haunted by food vs fuel impacts.
I wrote an article for the May issue of Oil & Energy Magazine on the topic of the new Bio spec and the move to cleaner heating oil, which you can read in full by clicking here: "Transforming Heating Oil for a Low-Carbon Future"