Commercial Fuel Options
From Gasoline to Kerosene, from Northern Maine to Southern Connecticut & New York State - we have you covered.
As a Commercial Fleet Operator ourselves, we understand how absolutely vital it is that your fuel needs are met on time, every time. Our staff of professional, highly trained drivers combined with our extensive terminal positions and supply options means we have the infrastructure in place to keep your business running better than anyone else.
Dennis K Burke has over 60 years of delivering on time, every time to commercial businesses throughout New England and the Northeast, from touch fueling vehicles to delivering multi-load orders to support the grid, to fueling tug boats and backup generators - we have the trucks, drivers, and supply to keep your business running, no matter what your business is.
Our drivers have extensive, thorough safety training on an ongoing basis, which has resulted in a CSA score in the top 10% nationally for several years running. We run our Dispatch & Safety departments around the clock, 24/7 so there is always someone working when you need us. We think these are some of the things that set Dennis K Burke apart, and allow our customers a level of confidence and peace of mind that when we do the job we do it quickly, correctly, and safely.
Commercial Fuel Delivery Areas Covered:
Massachusetts, Rhode Island, Connecticut, New York, New Hampshire, Vermont, Maine
We offer a full line of product options, including the following:
Ultra Low Sulfur Diesel: we have standard and additized premium options. In addition we have both additized and kerosene blended winter diesel, including dial-a-cloud options in the Boston area and kero blended racks.
Gasoline: we have both RFG & Conventional gasoline options
Kerosene
Ultra Low Sulfur Heating Oil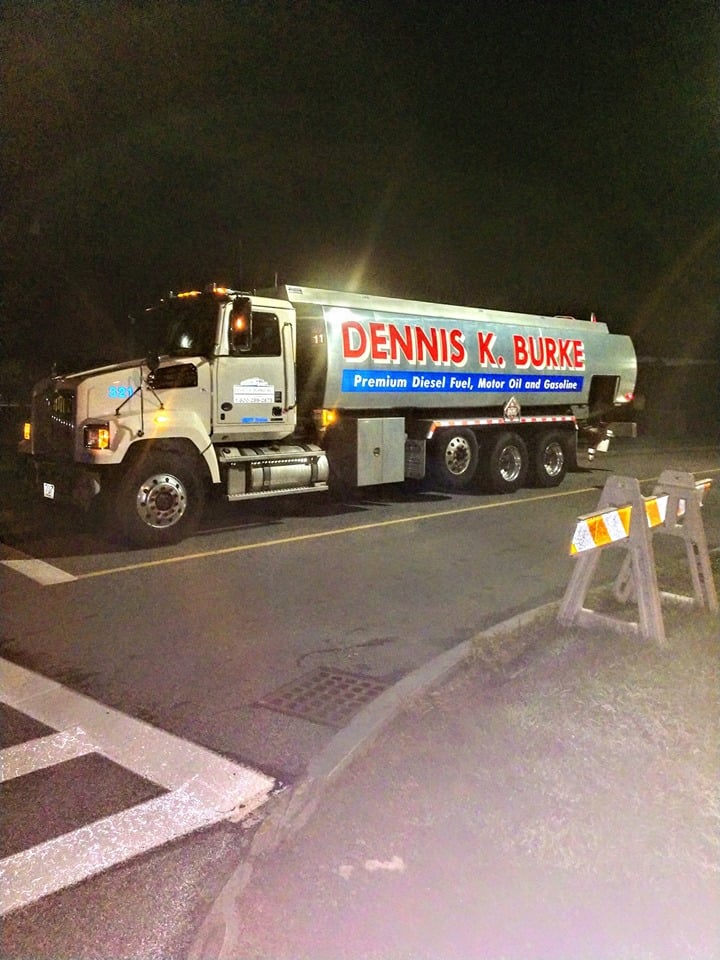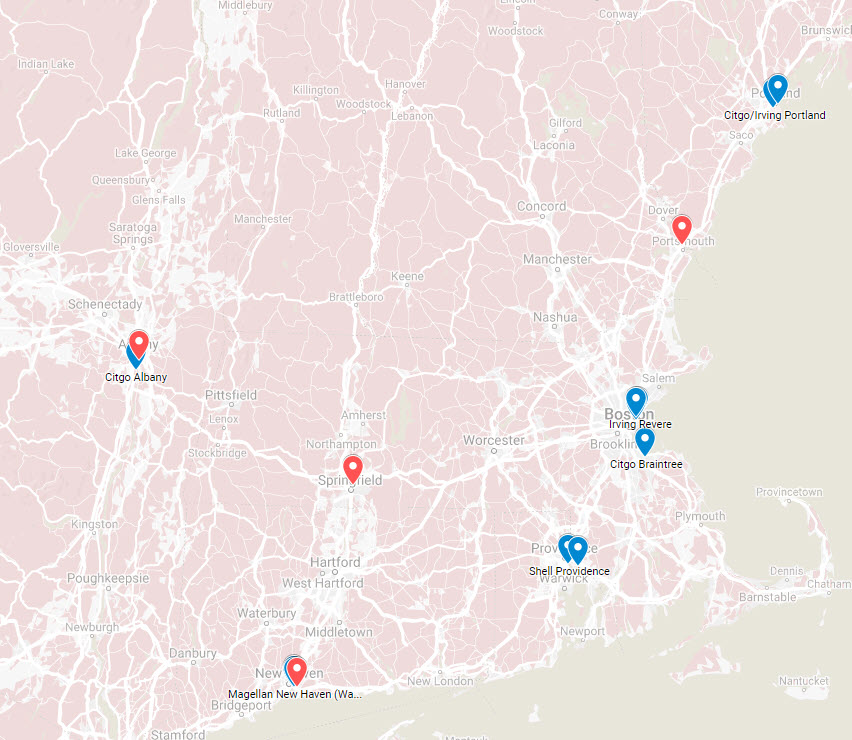 Supply Positions
DKB has both inventory & formula deals at all the deepwater terminals across the Northeastern region. This means that your delivery is not impacted by terminal disruptions, supply shortages, or unforseen market conditions.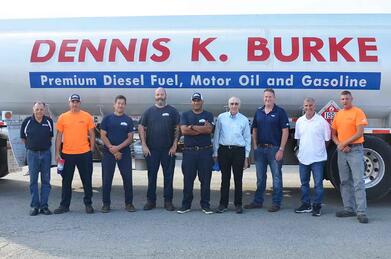 Drivers & Dispatch
Our full staff of professional, highly trained drivers runs 24/7 to ensure your business gets the product you need without disruption. We also run dispatching 24/7 to handle any emergencies and communicate with drivers to keep the trucks running to get to you at all times.
Price Management
Our Pricing Desk & Supply Departments can give you up to the minute market & supply intelligence and work with you to determine how to get the most competitive pricing possible. DKB customers receive personalized, automated pricing every night so you can easily keep an eye on your fuel budget.
Fuel Delivery & Services Offered
Ordering & Delivery Options
We deliver fuel throughout the entire Northeast region.
Orders can be placed through our Customer Service Team, or emailed to fuelorders@burkeoil.com - we also offer remote tank monitoring and automatic scheduling options. Orders are confirmed the same business day as they are received. While a 24 hour lead time is preferred, we can generally accommodate short notice and emergency deliveries.
Customers receive pricing emails every night, so you are able to know your price by product ahead of ordering.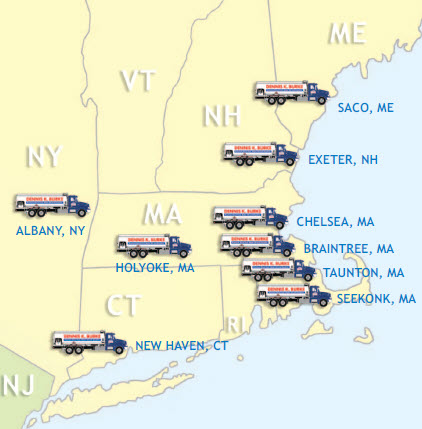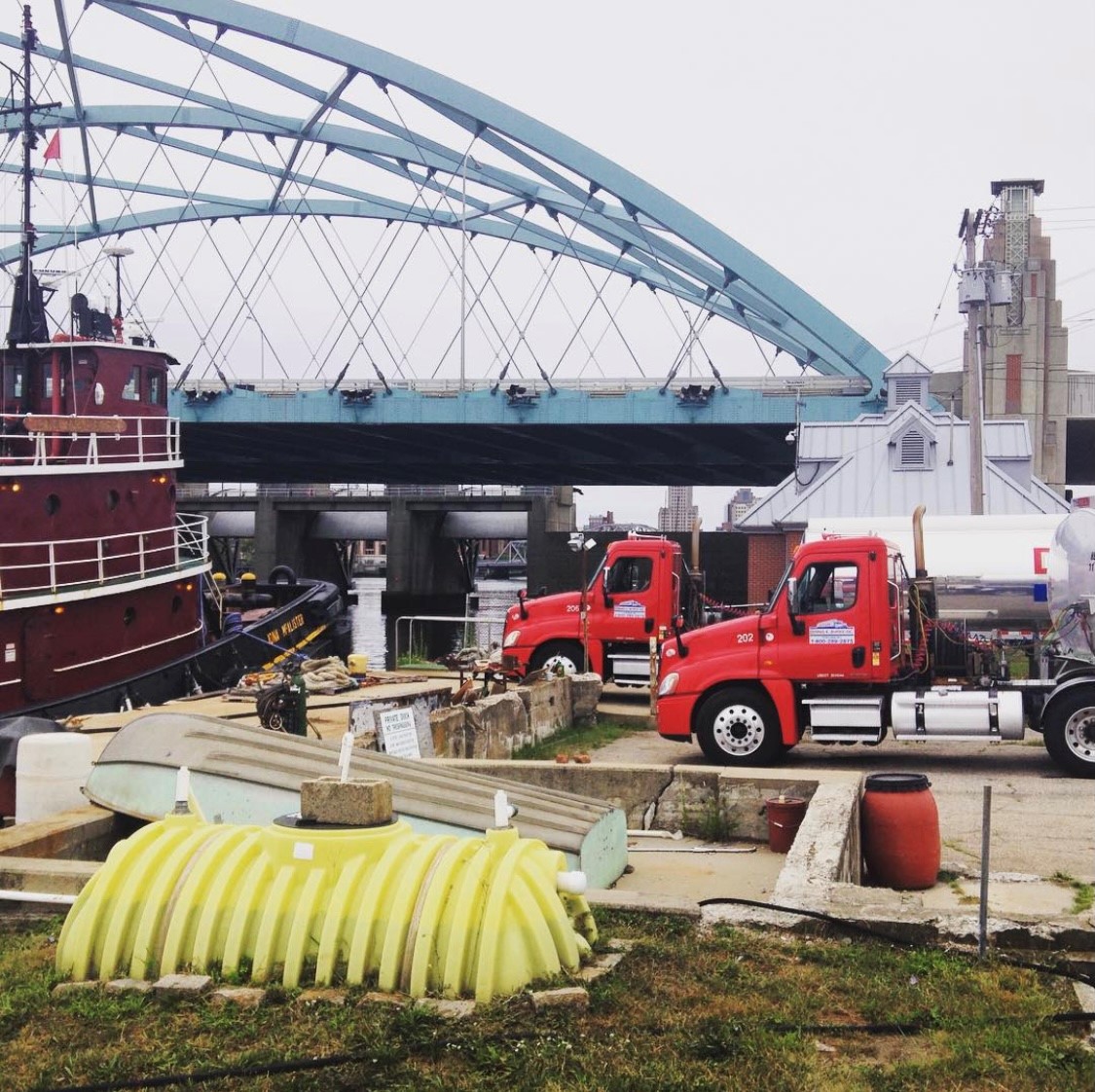 Vessel Delivery
DKB is Coast Guard Certified for over-the-water deliveries from the Canadian Border through Long Island Sound & New York Harbor. Ports include Boston, Providence, Portland, Portsmouth & New Haven.
Touch Fueling
DKB offers touch fueling services for your fleet on your site. Vehicles are barcoded, scanned, filled and you receive a consolidated slip with gallons broken out by asset.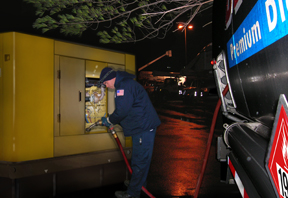 Generator Fuel
DKB refuels generators throughout the region to keep you running. We also offer a priority response, guaranteed fueling option for generators running mission critical operations.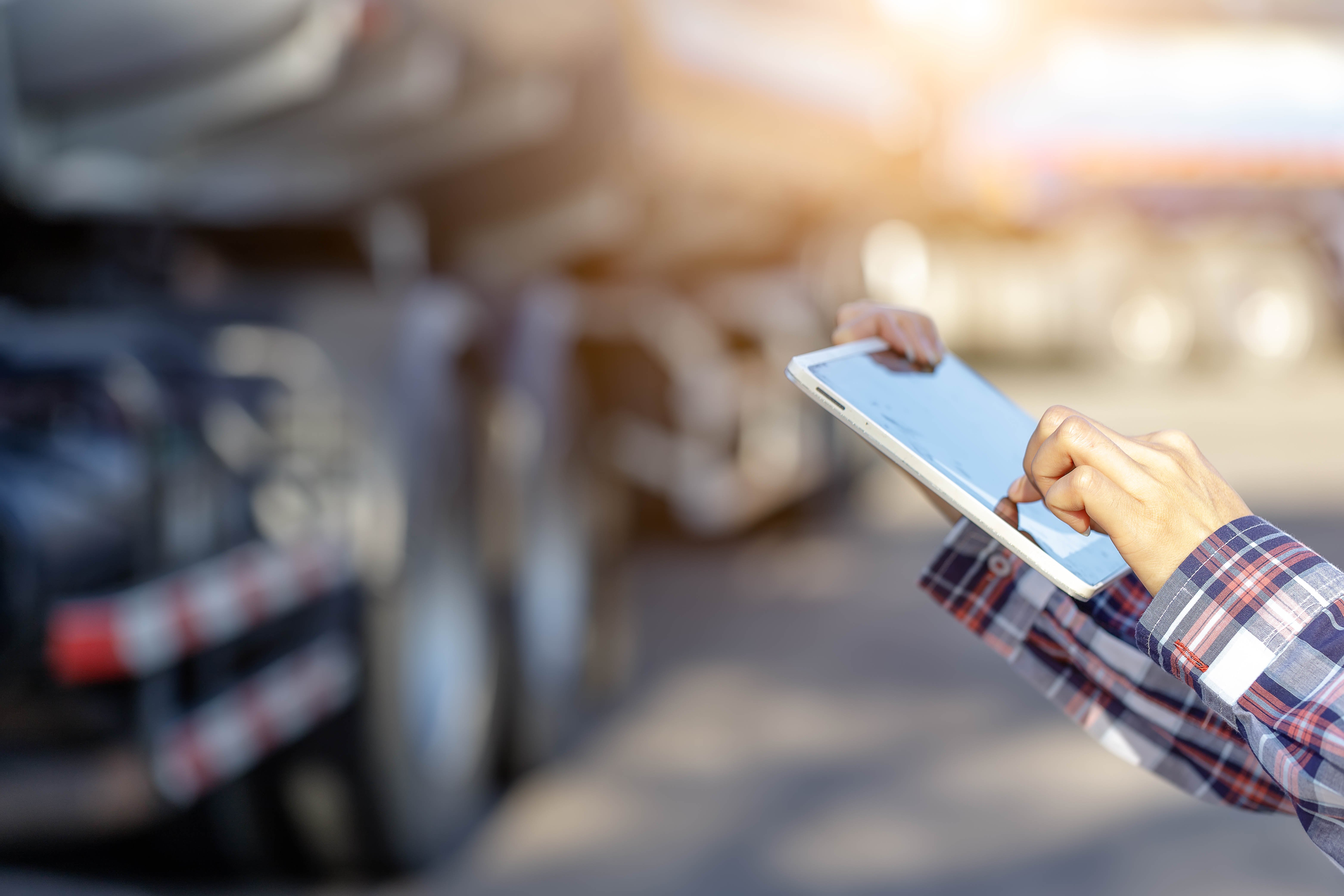 Technology
Dennis K Burke's delivery operation is fully upgraded & integrated.
Fuel orders are dispatched to drivers via tablets, for a safe, seamless, cell-phone free experience. We are also now completely touch-free on the customer side, no delivery slips or paperwork to sign.
Fuel tanks can be remotely monitored and automatically dispatched when fuel hit designated levels.
Trucks are GPS equipped, which further allows dispatch to seamlessly direct routing to maximize both our efficiency and cut the time it takes you to receive your order safely.
Price Management
Because of our supply positioning, we are able to offer our customers ultra competitive rack pricing. We also offer with fixed and variable contract options to further protect your bottom line from market fluctuations.
In today's volatile market, you need a supplier who has the knowledge and expertise to mitigate your exposure. We offer a full suite of options for price management, from market analysis to remote monitoring to maximize delivery efficiency and market timing.