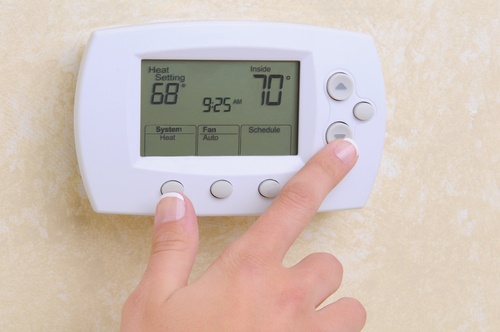 The EIA is projecting lower heating bills for consumers this winter - especially if you use propane or oilheat versus Natural Gas.
Demand is projected to be down across the board because the latest NOAA projections are looking like this winter will (thankfully) be nothing like the extreme arctic fiasco we had this past winter.
Heres how the numbers break out:
Natural Gas
Demand is expected to be down 10%
Consumer price is expected to be up 6%
Net change - about $30 dollars off your bill per month
Heating Oil
Demand is expected to be down 10%
Prices are projected to be down 15% (or around 25 cents per gallon) due to Crude oil prices dropping
The caveat here is that its unknown whether new Sulfur regulations will impact price due to supply/demand/logistics issues
Propane
Demand is expected to be down 13%
Prices are projected to be down 24%
In the Northeast the propane figures are a little different: 5% lower prices, 9% lower consumption.
Last year we saw an extreme propane shortage and logistical nightmares in the propane market. This year inventories are higher than last year in the Midwest and Gulf, but the agricultural yield can impact propane supply levels quickly and harshly, so stay tuned on propane projections after the harvest (corn) season
So what about here in New England?
As we saw last year, New England Nat Gas prices vary wildly from the Henry Hub spot pricing for Nat Gas. Supply here is a HUGE issue, and we are fighting over any and all pipeline projects that could address that issue in the near term.
Also, the EIA is projecting that the cost of electricity will be trending down for consumers roughly 2% - but we know that is not the case here in Mass, where we just saw 37% rate hikes approved, on the back of our limited nat gas infrastructure.
Keep in mind that the majority of cost savings are due to a presumed weather-related demand drop.
The bottom line - if you project that this winter will be 10% colder than average (last year was 11%) Propane and Heating Oil customers still come out ahead and spend less than last year due to the drop in pricing. Natural Gas customers don't fare so well - if their usage mirrors their usage last winter, they can expect a 6% increase in their bill - at least - due to price increases. Add that to your newly increased electric bill, and heating oil is looking pretty good right now!
(PS - if you want the nitty gritty on the Market impacts of todays EIA reports and projections, you can read about that on our Market Update blog here: Retail & Market Prices Drop on Crude Supply & Pricing )