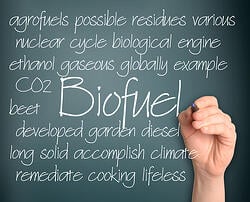 In November the EPA announed it would not be able to finalize on the RFS volumes for biofuels until 2015. The 2014 and 2015 volumes will be set soon,, in theory. But there has been a lot of stress out there in the industry over the fact that the delay will essentially mean refiners and producers need to be retroactively compliant with the volumes the EPA sets.
The biofuels industry is pushing for an increase in biofuel requirements, to 18.15 billion gallons. This is probably not happening, but the uncertainty overall has had a serious impact on bio producers, many of whom have scaled operations way back over 2014 as compared to 2013.
On the other hand most refiners argue that the EPA should lower the standard by 16% given the drop in demand year on year since the RFS' inception in 2007. Additionally the cellulosic ethanol standard should be scrapped, its argued, since its not available for use and its therefore impossible to comply with that portion of the mandate.
The implication the EPA gave was that it was looking at reducing volumes, and would almost certainly not be increasing the ethanol mandate over the 10% current level - ie that it wouldnt break the so called "blend wall". We will have to see how it plays out over the next month or so.
I wrote a more in depth piece on the RFS for January's Oil & Energy Magazine, if you want to dive into the topic a little deeper, you can read that article here: "Rethinking the Renewable Fuel Standard"