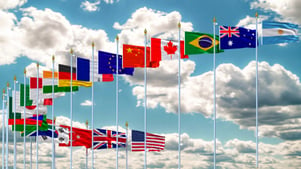 Prices surged this morning after a slow down on Friday, on news from the G20 Summit that Russia and Saudi Arabia have agreed to extend the OPEC+ production cuts by another 6-9 months. The agreement still needs to be ratified at the upcoming OPEC meeting, but that is essentially a formality at this point, given Russia & the Saudi's are in agreement.
The demand side of the equation also got a boost from the announcement by President Trump that no new sanctions would be put in place on China, at least for now. Speculation on potential tariffs has been a cloud over trading for several weeks.
Markets were up huge this morning, with gas briefly up over 5 cents and diesel not far behind, and Brent Crude up over 2%. It calmed over the trading day however, and at the close we saw ULSD +.0144 to $1.9538, Gas up .0339 to $1.9305 and Crude settled at $59.09
Looking backward, despite closing down on Friday, the month of June was up 9% on concern about Iranian-US tensions, Chinese tariffs, and the OPEC/G20 production discussions. Now that some of these have evidently been resolved, at least temporarily, it will be interesting to see what July holds for market moves.
Stay Tuned!
Read More