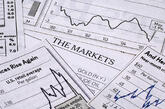 On Wednesday, OPEC countries made a surprise agreement to cap production at 32.5-33 million BPD at their meeting in Algiers (if you're keeping score at home, current production is about 33.24mmb.. insert yawn here, in other words). This marked the first deal since 2008, largely on account of Saudi-Iranian tensions – more on that later. Oil spiked on the news before backing off slightly over the remainder of the week.
Wednesday saw Brent and WTI both surge up over 5% (5.9 and 5.3, respectively). Wednesday ended the day up across the board, with refined products ULSD and RBOB both up over 8 cents on the day (ULSD $1.4910; RBOB $1.4777) and WTI closed out at $47.05/bbl.
Analysts are projecting that the OPEC "deal" could add up to $10/bbl to the price of oil. However it is worth noting that there is a reason we put "deal" in quotes – as we have seen previously OPEC is not shy on talking up oil prices, but when it comes to an across the board agreement and even more importantly, ACTION, on said agreements, the jury is still out. Watch for the ongoing standoff slash game of chicken between the Iranians and the Saudi's to likely cause this so called deal to amount to little more than a few days of upward trending on the screen versus actual, actionable changes to the fundamental supply glut we still find ourselves in.
Thursday saw prices continue to climb on distillates, although in a much less drastic fashion as bigger picture doubts about the OPEC deal set in – these were somewhat offset by another draw down in U.S. inventory levels, however, and as a result we saw ULSD gain $0.0192 to close out at $1.5102, RBOB dropped $0.0109 to close out at $1.4668, while Crude settled relatively flatly at $47.83.
The EIA report Thursday indicated a 1.9mmb draw down in commercial crude inventories, more than double the API's projection of a 752K draw, and the fourth draw down in as many weeks. Distillates mirrored crude, also drawing down 1.9mmb, but gasoline saw a build of 2 million barrels to buck the trend. The timing worked out well on the inventory draws as far as price stability is concerned, given that by the hour the hope for the OPEC agreement amounting to actual supply cuts fades.
Despite the clear incentive for Riyadh and Tehran to bolster their economies and Thursday's announcement by the Saudis that they are willing to cap production, it's almost unimaginable that Iran agrees to cuts post sanction lifting, as has been the case for the past several months.
Today we saw October trading expire (doesn't seem possible!) and November trading kept products range bound with WTI closing out at $48.24, up against yesterday's number. ULSD closed up as well, settling up $0.0281 for November trading at $1.5383, with gasoline again bucking the trend and settling down 37 points to $1.4631.
We ought to in theory see either movement on OPEC next week, or see the market shed the bump in pricing. Longer term, it will be interesting to see how things settle out over the next few weeks as we start heading towards the winter and heating oil season – hopefully a colder one than last year's, at least up here in the Northeast.
Stay Tuned!
Read More