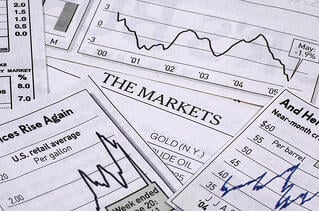 And down we go again - today WTI closed down almost 3% (the final close was 40.74), which is around an 8% loss on the week. Brent came within 2 dollars of a low not seen in over 6 years, and also ended the week at around an 8% loss, according to Reuters.
To round out the board - RBOB dropped .0342 to 1.2389, a multi month low, and ULSD dropped to 1.3813, a loss of .0253.
So what's going on?
The IEA is forecasting global oil demand growth to drop to 1.2mmb per day throughout 2016, as compared to the 1.8mmb per day we've seen this year. Given that the 1.8mmb has clearly not been robust enough demand to stop prices from crashing, the IEA announcement doesn't bode well for any serious and sustained price rebound anytime soon, if we ignore other factors that we can't predict (geopolitical escalations, etc).
IEA also announced that OPEC oil inventories are at a record almost 3 billion barrels for September, and this weeks EIA Inventory report showed a build of 4.2 million barrels of US Crude, as well as a spike in production.
Rig counts were up for the first time in 11 weeks as well, according to Baker Hughes.
There's been a lot of reporting this week that over 20 million barrels of Crude are sitting on cargo ships backing up in the Gulf Coast, which is approximately double the usual amount. If you recall, there was some reporting a few weeks ago about ships backing up at other major ports outside of China and the Arab Gulf as well, that had contributed to prior drops on basically what amounts to visible evidence of an extreme oversupply.
When you factor these items in with a dollar that continues to strengthen, it's less than surprising that prices are continuing to slide across the board to multi month lows.
Stay Tuned!