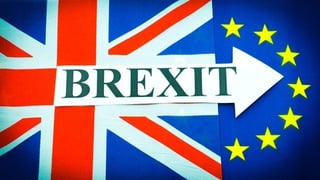 Yesterday traders across the globe were all but certain that Britain would never vote to leave the EU. As a result we saw confidence in the markets, including oil.
100% of those traders were apparently incorrect.
Today we saw Japan shut down trading, the pound lose over 15%, oil markets tumble and Wall Street get hammered. The Dow closed down 600 points today, the worst day since 2011 - all of this in the wake of Britain indeed voting to leave the European Union.
On the commodities side, while gold and the dollar went up, WTI slipped 4.9% (over $2/bbl) to close out at $47.64. Gasoline tumbled $.0785 to $1.5250, and ULSD dropped $.0653 to $1.4553.
So what now?
Many analysts think that oil prices will rebalance and stabilize given the UK is essentially irrelevant to global oil demand, and therefore pricing.
Others caution however that this move by Britain may signal rough waters ahead for the European Union and its economic growth - and therefore oil demand, which could increase supply versus demand.
With the British pound's slip comes a necessarily strengthening dollar, which would argue aginst a precipitous slide in oil prices, given the backdrop that production and demand issues aren't, at least in the near term, greatly impacted by the Brexit vote. (Backdrop being U.S. Rig counts are still by and large declining with the exception of a few pop ups, the new Saudi Oil minister is still seen by many as a step forward in market stability, etc etc...). However, its also likely the dollar is extra overpriced today simply because of its strength relative to the pound, which ought to also rebalance - at least in theory.
After one hell of a suprise Friday - Next week should be an interesting one on the markets, to say the least.
Enjoy the weekend, everyone. If you need us, give us a shout.
Read More