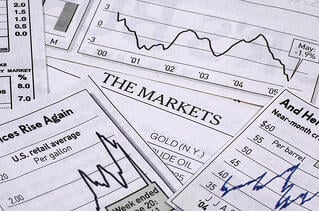 This past week has been a wild one.
Wednesday we saw WTI shed almost $2/barrel (4.6%) to close out under $40 at $39.94/bbl and both ULSD and RBOB shed over 6 cents each (-0641 and -0699, respectively) on the EIA Inventory report, which once again showed unexpected builds. Crude inventories built 1.2mmb, marking the 10th consecutive week of builds.
An additional weight on oil and other commodities was the dollar, which surged to a 12 year high after the Fed indicated they were likely to move forward with a rate hike. (Friday's strong jobs report makes that even more likely).
Thursday the reverse situation happened, as investors and traders waited with baited breath on the hopes that OPEC would come to a consensus at Friday's meeting to lower output.
Today however, its official - OPEC did not come to any formal policy change and will not be cutting production or lowering the ceiling. Iran has been vocal and vehement for the past few weeks that they would absolutely refuse any cuts in production just when Western Sanctions are coming down and allowing them to reenter the market. They plan to come online at as much capacity as possible in Tehran, and the Saudi's essentially cited the "complication" of Iran's new ability to ramp up output as the reason today's meeting was fruitless.
Predictably, oil was down on the announcement, as it effectively seals the deal in terms of all but guaranteeing the oil glut not just continues, but worsens. (Crude settled at $39.97, down from Thursday's $41.08)
The pressure now will be on higher cost producers like the US. However, that's been the case (and the OPEC strategy) to some degree for over a year now and hasn't solved the problem. The real losers in the lack-of-a-deal are the smaller OPEC and non-OPEC oil producing countries who lack the capital reserves of countries like Saudi Arabia - namely Brazil, Venezuela, etc. If oil continues to slide, we could start seeing serious economic impacts and unrest in oil-revenue dependent nations.
Stay Tuned!