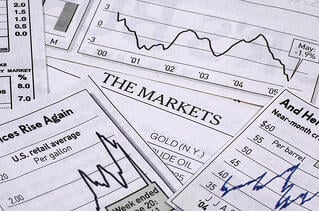 Crude came back in a big way in trading today – with intraday highs briefly breaking $50 before settling out at $49.43/bbl. (Fun fact – we haven't seen WTI break $50 since July)
ULSD and RBOB rallied as well, with ULSD closing up (+.0222) to 1.6018 and RBOB up (+.0178) to 1.4078.
It appears that yesterday's inventory-induced drops were a one-time thing, and the market has shifted its focus to escalation in Syria.
On Wednesday Russia launched its first round of naval assaults on Syria, and today saw more airstrikes. Of note, in one of today's campaigns, the Russians reportedly fired 26 Cruise missiles at Syrian targets. Reportedly however, at least 4 of them hit Iran instead. Yes, Iran. There has been no comment from Moscow, but US sources are confirming the hits.
This obviously fuels concern about the conflict in Syria not just escalating, but spreading throughout the region. Adding to the regional uncertainty, Ayatollah Khomeini has reportedly balked at further negotiations with the US on the controversial so called "Iranian Nuclear Deal," claiming the US would use it to undermine the Islamic Republic's fundamental interests, which will likely lead to more uncertainty in the Middle East, and also led to speculation that Iranian sanctions may not, in fact, be lifted which would obviously result in their exports not coming back online.
However, despite today's jump and the ongoing conflict, there is still consensus among many that the US stockpiles are the indicator to watch. Goldman Sachs announced they would not only not be raising their price forecast for 2016, but that they were not ruling out dropping it further. Their calculation is based on the continued presence of the oil glut and record production.
Of note domestically, the House is expected to vote on and pass a repeal of the Crude Export Ban tomorrow. It's unclear whether it will pass the Senate yet, but the White House has already issued a statement that it will veto the bill. There may be some market rumblings depending on how the bipartisan bill fares in the Senate early next week.
Stay Tuned!
Read More