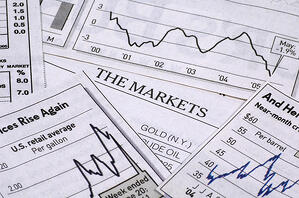 Supplies & EIA Data
August saw record high export levels - 3.96 million bpd, up 17% year on year, and refinery output was also up 2.3% over last August. We also saw Crude production surge 16% - largely from Eagle Ford and Bakken shale formation drilling, and on the flip, imports dropped to 7.6 million bpd for the month - the lowest import level seen in August for over 18 years.
However,EIA data for this past week showed large draws - attributed to those same lower imports we saw over the August period. Crude Supplies were down over 3 million barrels, way off of the 750k barrel gain forecasted by analysts. Gasoline showed draws as wel -lin the neighborhood of 440k barrels. These draws in supply are supporting the current price levels we are seeing.
ISIL/ISIS & Syria
This week kicked off a coordinateed air strike camaign between the US and primarily Arab Allies bombing ISIS/ISIL targets in Syria.
Reports are that the major source of funding for ISIS is blackmarket oil - they may be generating up to 3 million dollars PER DAY.
US supplies may actually be a critical factor in targeting ISIS. Why? Because high US stockpiles help stabilize global prices, and lower global prices mean lower blackmarket prices, which hurts ISISs ability to self fund.
Saudi Arabia & OPEC in theory could threaten to curb supply to maintain or force high prices -that would be better for their revenue- however, the Saudis have said they will not change any agreed upon supply. Why?
Because they want ISIS out of the picture too, so even though this years slide in pricing is hurting the bottom line for some oil producing nations - maintining lower prices forces ISIS to keep cutting the price on black market oil to maintain the discount and the lower it goes, the lower their revenue drops. Add to this that 12 modular refineries are targets for the air strike and you effectively dry up their ability to self fund, as well as their ability to fuel their operations. So, for the Saudis et al - a short term budget shortfall makes long term sense because it can take ISIS out of the equation entirely in the future (in theory anyway).