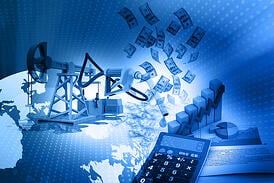 Markets dropped again today on continued news of both upticks in supply, and drops in demand.
The EIA report this morning showed a 2.4 mmb build in Crude, 4.4 mmb build on gas, and 1.5 mmb build on distillates.
The API & other analysts had expected another draw (in the neighborhood of 3.5mmb on Crude), which appeared to be priced into yesterday's trading. Today however, Crude plummeted 2% on the report's release, and refined products dropped steadily throughout the day.
At the close, Crude settled out at $51.09, ULSD was down .0708 to $1.7532, and gas dropped .0670 to $1.6203.
For the second half of their one-two punch, the EIA also revised down its 2019 World Oil Demand forecast by 70,000 bpd. The 2020 number was not revised down, which is good, but the current year revision is still a worrying signal regarding economic growth, and therefore, longer term demand.
The Bank of America report from Friday continues to weigh on prices as well, as the ongoing tension between the US and China is being watched carefully. Slowdowns in the Chinese economy are a huge factor for global demand on one hand, but robust growth supplied by (sanctioned) Iranian oil would be perhaps an even worse outcome in terms of market stability and general international relations - both between the US & China, and within the Middle Eastern region.
It pays to keep in mind that despite how clear cut the drops may seem when looking at supply & demand factors alone - we also have a developing situation in the Middle East, specifically Iran. Sanctions are in play against Iran, and their economy is struggling which promotes civil unrest (as we have seen). Oil tankers are being seized in the Strait of Hormuz, while other vessels smuggle sanctioned oil to unscrupulous buyers, drones are being shot down, and so on. It's not difficult to imagine that situation spiraling out of control and becoming a serious international crisis far beyond the impact it would have on markets. All of which is to say - it's never a great idea to assume the future is certain for the markets (or anything else).
Stay tuned!
Read More