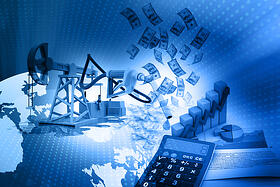 Prices have been trending upward this week, largely based on OPEC following through on production cuts. Namely, we saw a drop in output of around 800K bpd in January by its member nations. This would seem to indicate that the so called "OPEC+ deal" to cut output and thus global oversupply is actually being followed, and it appears it is starting to have the desired effect - stabilizing prices higher than we have seen over the past year or so.
On the other hand, US domestic production continues to surge, which is holding off the major jumps in pricing we would expect to see on the OPEC move normally.
This afternoon WTI settled out at $53.90 (from 52.41 Monday), ULSD closed up +.0316 to $1.9388, and RBOB jumped +.0379 to settle at $1.4651.
Assuming we see the existing dynamic continue to play out over global (OPEC) vs domestic (US) output, the main question on how widely pricing will swing in the next few weeks hinges on Venezuela.
The sanctions placed on state run PDVSA by the Trump administration are the type of political event that normally rocks the market, but so far in terms of benchmarking they have had little effect (on the NYMEX - that is not to say they have not or will not have a serious impact Venezuela/PDVSA, to be clear).
CNBC has a great piece today detailing the impacts the IEA expects to see from the sanctions, and why they don't see them having an outsized impact. You can read that piece here: "Don't expect US sanctions against Venezuela to fuel a rally in oil prices, IEA says"
Stay tuned!
Read More