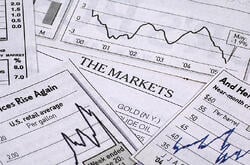 Wednesday's EIA report showed that the API projected Crude drops come to fruition, falling 1.78 million barrels. As we all saw this pushed up Crude & ULSD prices on the day, with ULSD closing up .0398 to 2.9275, and Crude up to 100.81, once again hanging by the new (unfortunately) benchmark of $100 we've all been hoping to drop from for quite some time now.
Brent ticked upwards this week as well on EU discussion of stricter sanctions on Russia. Putin had announced earlier this week that Russian troops had withdrawn from the border, but no such withdrawal happened according to everyone else in the area, so more sanctions are back on the table it appears. Economic sanctions on the world's second largest energy exporter are, unsurprisingly, not great for downward price pressure.
In contrast to Crude - US Natural Gas inventory was up 94 bcf and prices dipped slightly. That sounds like good news after the supply crunch (not to mention spiking prices) of this past winter, and it is, but bear in mind prices are likely to remain relatively high for nat gas in the foreseeable future. Why? Because even with a build of 94 bcf, supplies are close to 45% lower than they were just a year ago today and the only demand control as supply limps back up is the price level, unfortunately.
In the broader stock market, the S&P is poised for a weekly loss, largely due to drops in energy & utility shares. The DIJA dropped 4.1 percent in 5 days over tech stock dissapointments (ahem, Twitter & Groupon), and the Nasdaq dropped almost 2% as well. Last week stocks were up for the week minus a Friday drop off, which was a little unforseen because the weekly jobs report was strong (at least on the headline level).
April's Job numbers showed unemployment dropped to 6.3%, the lowest in 5 years. However, the margin of error for revision is pretty large on these reports of late, so there may be some hesitancy in the market until the "real" numbers materialize. Additionally, the work force participation rate dropped to 62.8%, tying the all time worst record from 1978 (also October and December of 2013).
There's been a lot of contradictory indicators as of late from different segments - real estate, manufacturing, labor participation, and Jobless claim numbers, for example, that make it difficult to get a good overall picture of the economy. As they say, the truth likely lies somewhere in the middle, but who knows where that is.
Read More