Surprise Inventory Increase Fuels Selling Off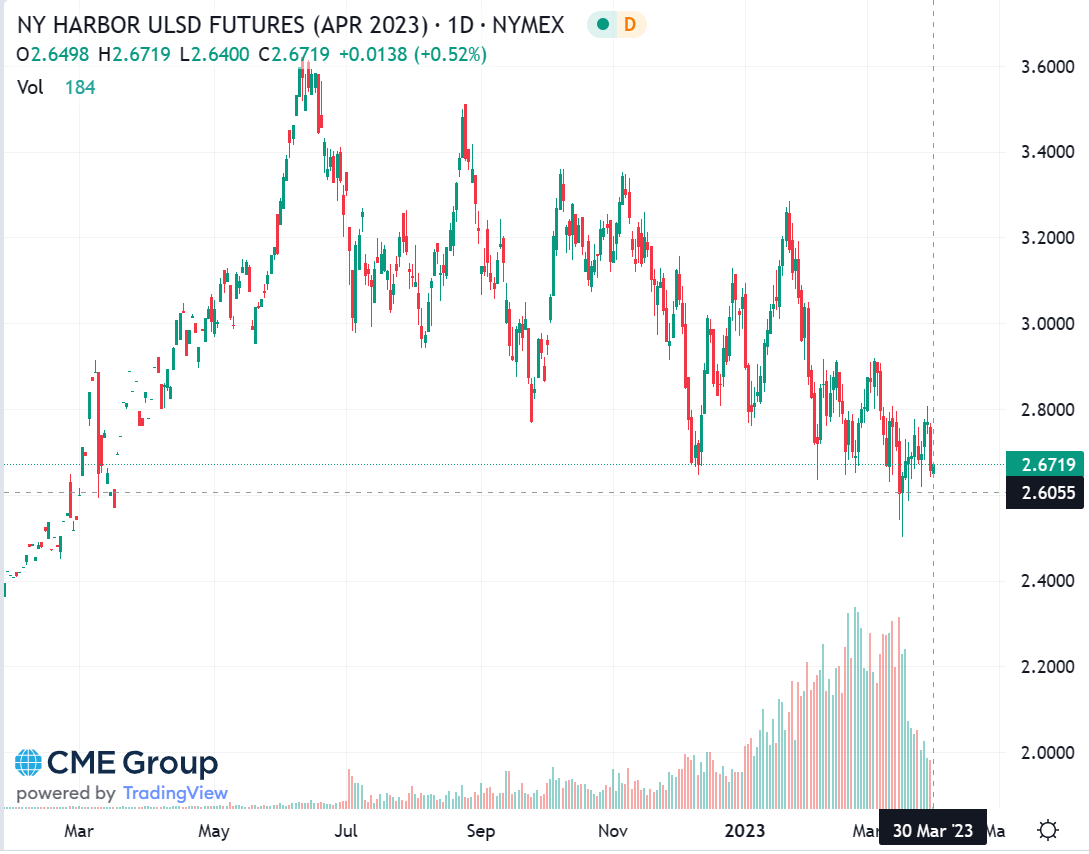 A surprise increase in Distillate inventories fueled a sell off across all pits yesterday. Distillates grew by 300k barrels while most expected a decline of about 1.5m. This, coupled with surprisingly low demand numbers (down almost 7%) saw the pit erase the roughly $.15 in gains added in the last two weeks. It appears that we are continuing that slow progression downwards with mindless swings in between.
Today will be interesting as it is technically the last trading day for the APRIL ULSD contract and it is still priced above the $2.65 level with the MAY contract well under at $2.58. Where will they meet?
Also pushing prices down is a more optimistic view of the banking system taking hold as several major US banks are buying up deposits and loans of the now failed SVP bank. We had said several weeks ago that if, and when, the market reaches this level it would have to "reassess" where it will move towards.
Looking in the rearview mirror, it appears that there is still value to Q3 and Q4 fixed price gallons. Several key fundamental factors will weigh in on direction over the next few weeks such as FED Interest rate policy and overall economic temperature, demand for products and the summer driving season. Globally, it will be China's demand for products, of course Russian price cap effectiveness and product movement, and as always OPEC output quotas. The day to day price swings do not look to be going away any time soon, moreover the intraday swings are just as dramatic.