Markets Shrug off Coup Attempt & Get Back to Fundamentals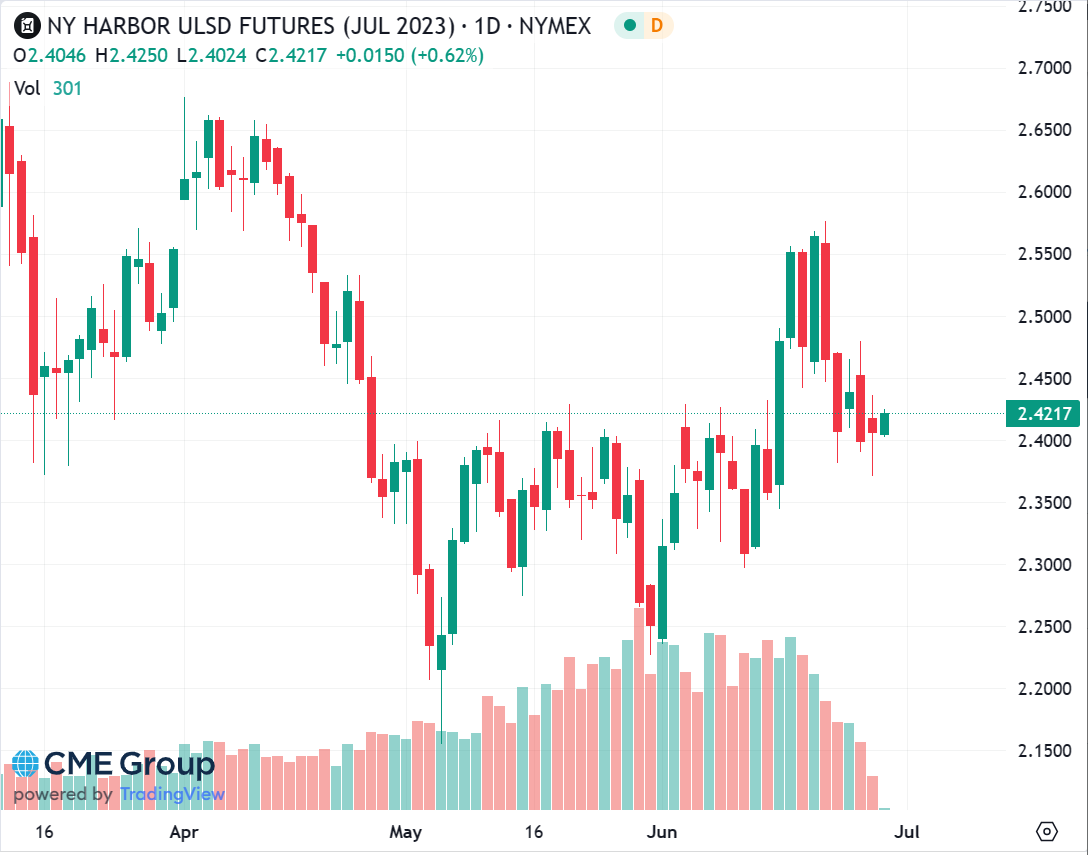 Fuel markets appeared to have shrugged off what could have been a historic week, should an actual Coup attempt in Russia transpired. The current market mood appears to be focused more on actual supply and demand factors. Crude inventories showed a massive 9m barrel loss this week while finished gas and diesel were relatively flat. Gasoline futures soared yesterday taking ULSD along for the ride, although not as much.
Again, we are still in this range since early May as demand figures temper any long run increases. While diesel demand is at a 6 month low and is over 7% less than last year, gasoline is up almost 4%. Some attribute the gasoline rise to more people returning to the office regularly. As we say often, diesel usage in the U.S. is the barometer of the economy and if that is soft, so goes the economy. That, along with hints of another FED rate hike are keeping future pricing in check.
The price backwardation that affected distillates for so long has found its way into the Gasoline market, far more than the normal product seasonality we typically see. Again, this limits most from bringing in gasoline to storage as the hedge costs are not justifiable and outages can occur. The right size tank, and a strong supplier relationship will always get you through. Look for the day to day swings to continue as we head into the summer driving season.