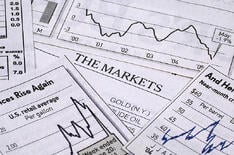 Markets reversed in a big way today, with front month WTI Crude surging 3% after yesterdays 7.3% decline. At time of writing, both diesel and gas are up (ULSD +.0447, RBOB +.0307)
According to the experts, today's reversal is largely based on demand level optimism on refined products. The DOE indicated that distillate inventories dropped by 4.2 million barrels, a sharp contrast to the half a million barrel build analysts had predicted. Diesel demand is at levels not seen since early 2003.
Despite today's jump it's important to remember that prices are still very low overall - both Crudes (Brent & WTI) are down over 30% since the end of September. The strong indicators for refined product demand also don't do much to address the larger issue weighing on prices, namely, global supply levels and overall global economic concerns as they relate to demand.
The OPEC+ deal wont be in effect until the beginning of 2019, and current production levels are high. Saudi Arabia is anticipating lower global supply levels by the end of March, but their statement on the matter hasn't done much to slow the overall trend of plummeting prices.
Economically, the US is doing well but there are concerns that the Fed's response to strong economic growth - raising interest rates yet again may put a damper on growth pace going forward. This concern may or not be borne out, however, as recent rate increases have seemingly been absorbed without catastrophe. It may very well have short term impacts on both the NYMEX and financial markets, however.
The Fed is expected to make a rate hike announcement this afternoon, we will have to wait and see what those impacts are, and how much staying power they have.
Stay tuned.
Read More