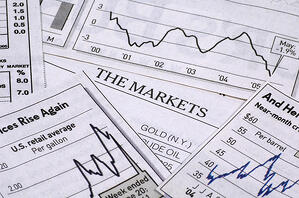 We enjoyed a little easing on NYMEX pricing for the beginning of this week, with a Goldmann Sachs prediction that oil prices could drop to $45/bbl. Additionally, it was reported that Saudi production for March hit 10.3mmb/day, a new record for them, which kept the market bearish.
That is, until the domestic inventory speculation talk started.
The API report for last weeks inventories predicted a 5.2mmb drop on Crude, and a 1.2mmb drop in gasoline supplies, and that, combined with the actual EIA reported draws pushed up the market.
Wednesdays EIA report showed actual drops of 2.67mmb on Crude, and a 2.8mmb drop on gasoline. Consequently, as we saw, the market jumped up.
Crude and ULSD backed off Wednesday's intraday highs with ULSD closing up .0168 to 1.946, but RBOB settled out up .0461 to 2.0411. Yesterday the trend continued, with ULSD jumping up .0399 and RBOB closing up .0413 to 2.0824.
Today the NYMEX has backed off, by noon ULSD was trending down -.0354, with RBOB following suit at -.0396 on profit taking from the weeks earlier gains.
A bright spot for Memorial Day Weekend - retail gas prices are at their lowest in 6 years. Have a great long weekend, everyone!
Read More