Inflation Reduction Act Helps Keep Downward Trend Intact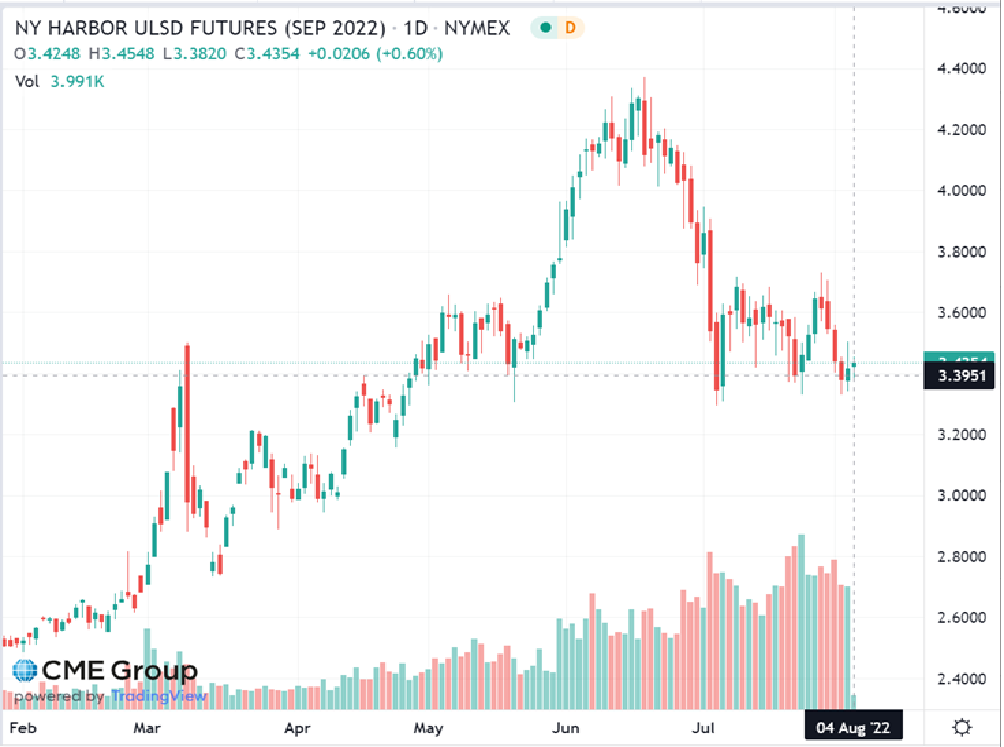 The past two weeks has seen ULSD rise, and subsequently fall almost $.20 on the front month. Much of the dip in the last few days came as market players were able to digest some of the details in the 785 page Inflation Reduction Act which appears to moving its way through. One piece which many believe will have the most impact on futures is that the bill revives lease sales canceled or delayed by President Biden including: one in Alaska's Cook Inlet and three in the Gulf of Mexico. This section also appears to require the Biden Administration to adopt Trump era directives for 2022 oil and gas leasing established.
Yesterday was clearly driven by inventories and demand concerns with gasoline. However, distillates were the red headed step child, shrugging off any loses and actually finishing the day higher as demand numbers stayed healthy and inventories dipped. Crude and gasoline took all the attention with a surprise build in crude and an almost 8mbpd drop in gasoline demand. It's really an odd disconnect but many of us actually see it on a daily basis. Construction, trucking, etc remains strong but on a personal level we may be starting to pull back our own driving habits.
An OPEC+ hike of 100,000 bpd is rather insignificant as they usually over produce or under produce by that much anyway. Markets will always have bounces in either direction but often time the trend is still intact, and it appears the downward trend is still there.