Renewed Global Concerns Reverse Tuesday's Futures Sell Off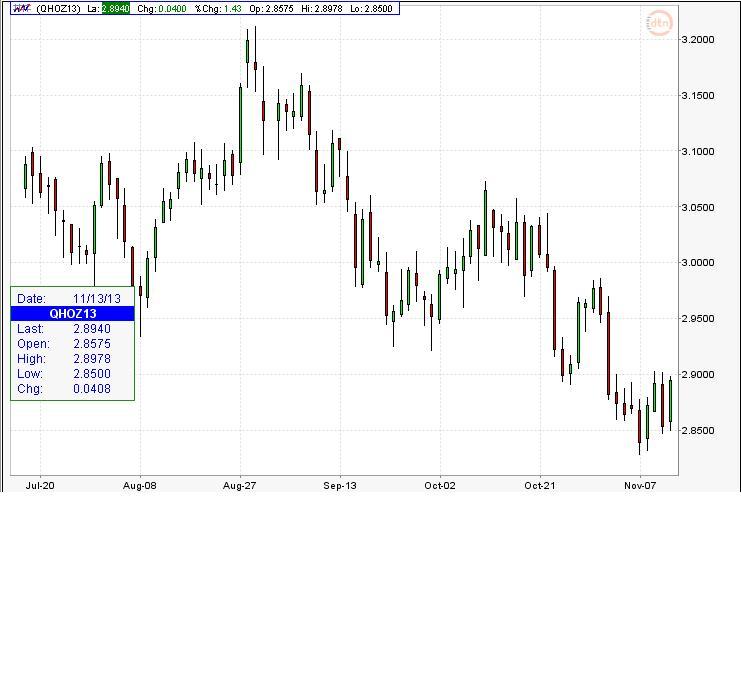 We have all been in this far too long to get overly excited when the pits fall a few cents - like New England weather, wait and it will change.
The recent sell off was primarily pinned to the expectation of growing Crude supplies (released this week on Thursday due to the Holiday), a better than expected Jobs report, and the talk of unwinding the government bond buying program. That all came to a halt this morning as renewed concerns of global strife, specifically Libya, filled the newswires.
Brent Crude surged early and brought the US markets along for the ride. Still, I have to give weight to some of the technical aspects, as HO has bounced higher again after touching the 2.85 level. Recall, this has been the much talked about seasonal support level that has yet to be broken for more than a session.
Heat still remains comfortable trading in the wide range of 2.85 to 3.05, with small breakouts to either side. One would expect RBOB to get more volatile as global demand expectations have recently been revised higher and the current values appear to be relatively inexpensive.
At the close, Crude gained .84 to $93.88, RBOB closed up +.0416, and HEAT settled out +.0445
RBOB Close
CLOSE CHANGE
DEC 2.6280 +.0416
JAN 2.6131 +.0387
FEB 2.6180 +.0359
MAR 2.6304 +.0337
APR 2.8004 +.0323
HEAT Close
CLOSE CHANGE
DEC 2.8977 +.0445
JAN 2.9014 +.0434
FEB 2.9041 +.0419
MAY 2.8955 +.0386