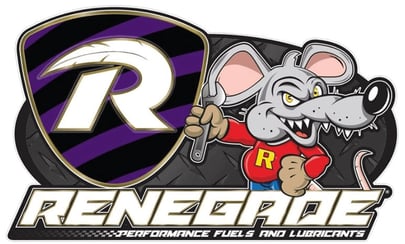 Renegade race fuels are premixed and factory sealed so no more guessing at mixing or additizing, and no more spending time and money to hit the gas station and juggle multiple containers.
Renegade Ratman Bushwacker Juice 50/1 & 40/1 premix drums and pails are ready to use immediately. From Renegade: "RENEGADE RATMAN BUSHWHACKER JUICE premix fuel is a specialty fuel developed with the lawn care industry in mind. This premixed product is not only an affordable premix fuel, but also offers quality that can't be found at the pump. Use of this product will reduce maintenance cost and increase time in service of all of the 2 stroke power equipment it is used in. RATMAN BUSHWHACKER JUICE utilizes race fuel technology along with premium HP synthetic 2 stroke oil to give your power equipment a performance edge"
Ethanol free options mean reduced repair costs and equipment replacement due to ethanol issues. Fewer repairs and equipment downtime combined with less downtime at the shop which makes it a no brainer.
Renegade also carries P97 which is just your pure ethanol free gas too in a factory sealed drum or pail. From Renegade," Renegade HR P97 is an ethanol-free unleaded race, small engine, and storage fuel that won't gum up carbs or cause issues like today's average pump fuels. Renegade HR P97 can be used as a storage fuel or in an exotic application that requires ethanol- free fuel."
Renegade products are available by special order monthly through John Presti, cell is 857.241.9678 or john.presti@burkeoil.com
Next special stock order will be placed first thing Monday June 6th. . .So please order accordingly.
For more information on Renegade products, check out their website here: Renegade Race Fuels or feel free to reach out directly by email.
Read More