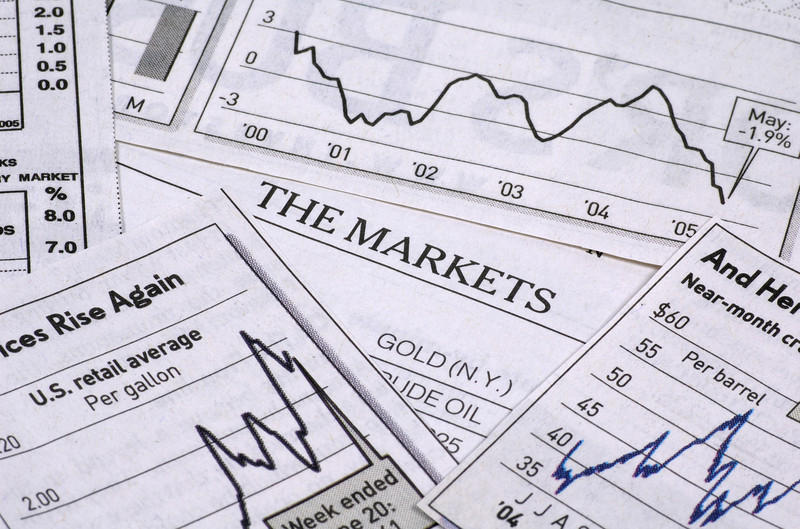 Before todays across the board tumble, the markets had been rather stable this week, comparatively speaking, even in the wake of several major relevant news events and economic reports. Let's start it from the top:
Initially helping the markets, especially Wall Street - Fed Chair Janet Yellen's comments this Wednesday stated that the Fed would be cautious moving forward, particularly on the subject of inflation, as it keeps an eye on possible foreign market pressures and the extremely mixed-signals economic data that has come out over the past few months. Historically, March jobless numbers come in 40-50K below projections oftentimes, so her comments earlier this week were also seen as a possible hedge against concerns about Wall Street's reaction to Fed policy in the event of a less than stellar jobs report (which did not come to fruition - more on that later).
The Fed comments didn't help the Dollar on the day, however, which helped keep commodities flat after builds, albeit smaller than expected builds, in U.S. stockpiles.
Regarding those builds - Wednesday's weekly EIA Inventory report showed Crude built less than analysts had projected (2.3 mmb versus 3.3mmb projected). Initially Crude was up 2.5% on the reporting, with WTI hitting $39.30 and Brent cracking $40 at $40.17 shortly after.
However, at the close, WTI settled within a penny of the prior day's close at $38.32. ULSD and Gas also showed draws, 2.5mmb on gasoline (which was close to projections), and ULSD drew down 1.1mmb versus a projected 29K build. Both ended the day relatively flat alongside Crude, with ULSD closing at April $1.1597/May $1.1721, and gasoline April $1.4364/May $1.4661.
The major news is the continuing speculation over the OPEC/Non-OPEC meeting (supposedly) coming in April that could result in an agreement on a production freeze in order to stabilize global oil prices.
However, the lingering question has been whether or not Iran would agree to freezing production after the sanctions against the country have just been lifted. It appears more certain by the day that the answer to that question is "NO". The Saudi Oil Minister Thursday night stated that if Iran will not agree to the freeze, basically there will not be one. This of course came on the heels of Iran insisting earlier in the week that it can, and will, consider going back to pre-sanction production levels.
Personal opinion - there will most likely not be a freeze. In my humble opinion the markets got far too excited and bought too deeply into what, at least to this point, has essentially been rumor and wishful thinking. The ramp up in pricing we've seen over the past few weeks, with WTI breaking $40/bbl (very briefly) is largely a response to the hopes pinned on the OPEC meeting and a belief they will freeze production -a belief that is most likely not founded in reality, but time will tell. If nothing else, the rumors have temporarily "stemmed the bleeding" for major producers, not a terrible end in and of itself from their perspective.
Thursday was uneventful, with WTI settling 2 cents over prior at $38.34. It was the expiration of April trading, obviously, and May ULSD and Gasoline closed out at $1.1855 and $1.4467, respectively.
This morning we saw that the Friday Jobs report pessimism/conspiracy theorism discussed earlier turned out to be for naught. Analysts had projected gains of 205K jobs for March and the government data came out with a gain of 215K, leaving the unemployment rate at 4.9%.
The good news is, that's a great jobs number. The bad news for commodities is that number serves to further prop the dollar up, as it maintains the highest level its held versus the Euro in a little over 6 months. (This despite the dollar's slip on Wednesday).
Both the dollar and stock markets were up today on the strong Jobs report as well as encouraging data from the Manufacturing sector, indicating continuing economic strengthening in the U.S.
Oil however, took a 4% tumble on both a stronger dollar, and (as previously mentioned) increasing skepticism on the OPEC deal. Skepticism on the deal grew exponentially today, after the Saudi Crown Prince today echoed his Oil Minister's earlier sentiments about a needed consensus including Iran in order for a production freeze to become material.
Baker Hughes rig count today indicated Crude rigs dropped 10, and overall rig count dropped by 14 to a new record low of 450, but oil continued to trend downward.
At the Close, Crude settled out at $36.79 (-$1.55), ULSD tumbled .0538 to $1.1317 and gas fell .0451 to $1.4016
Read More