Market Volatility Continues as Driving Season Kicks Off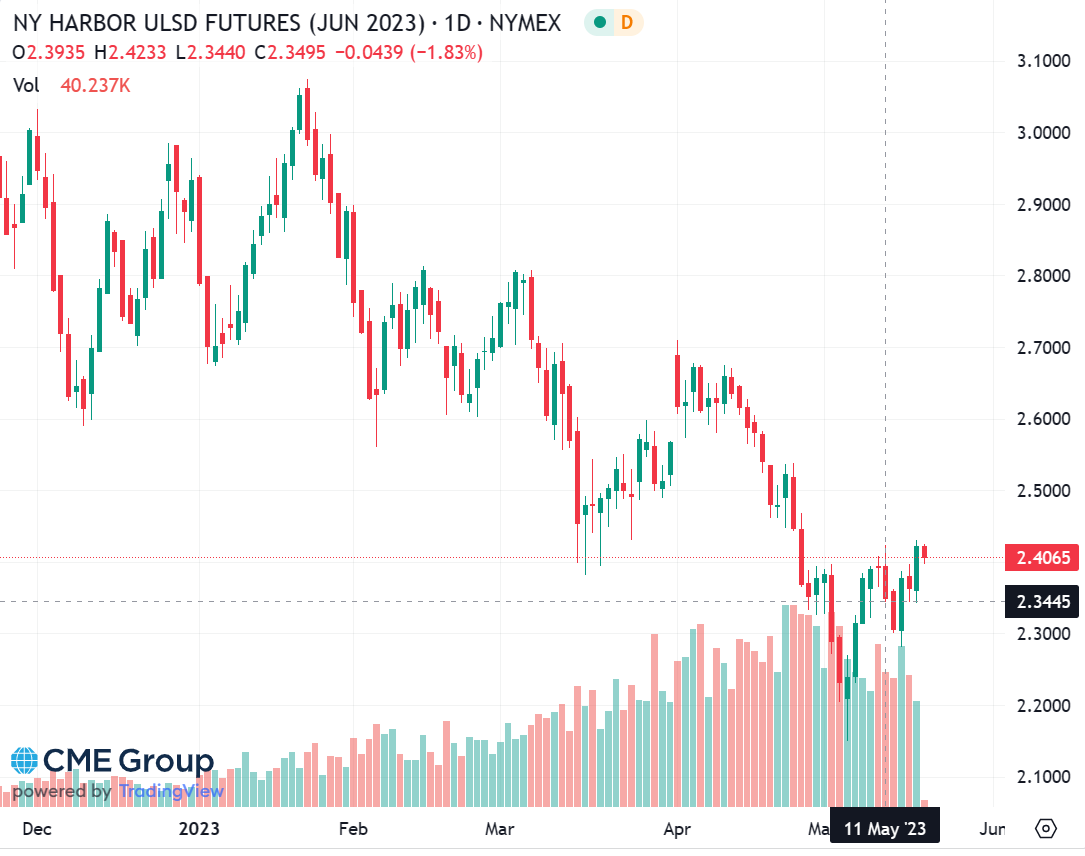 As expected, pricing has remained range bound the past week as we try to digest the often mixed data and the volatile news cycle. Thankfully, I have a constant supply of TUMS within arm's reach. Pushing prices higher recently are the drop in finished products for gas and distillates as gasoline is about 2% lower than last year and distillates relatively flat. Additionally, on a global scale, fires in Canada look to be shutting in about 250,000 b/p/d and reports are that Russia will enact another cut of 300,000 b/p/d in the coming weeks. That is being offset by a lingering fear of another banking crisis should a debt limit deal not be reached and more importantly a pending credit crunch as rates remain elevated. Domestic demand for both gas and diesel is down about 2% versus last year and while Chinese demand is robust, most say it is well below where it needs to be after a total lockdown.
As we mentioned, Gasoline takes the drivers seat for the summer months and many of you have asked "why is my local station out of gas for a few hours every now and then?" The answer is twofold. First, the backwardation that plagued the diesel market for month has jumped over to the gasoline strip. Outer months are priced less than near months giving suppliers little reason to have robust inventories available as any in tank product takes a loss in value on the month change. Secondly, the lack of drivers to haul the product continues to be the 300lb gorilla that nobody really has an answer for. Fortunately, DKB is well supplied and has a fully staffed Team of Professional drivers to continue to provide the exceptional service you expect from your fuel supplier.
Look for pricing to remain choppy as the summer progresses with the caveat that any hurricane threat to the Gulf area will quickly change the trend.