ULSD - Downside Potential Stalls on KS Spill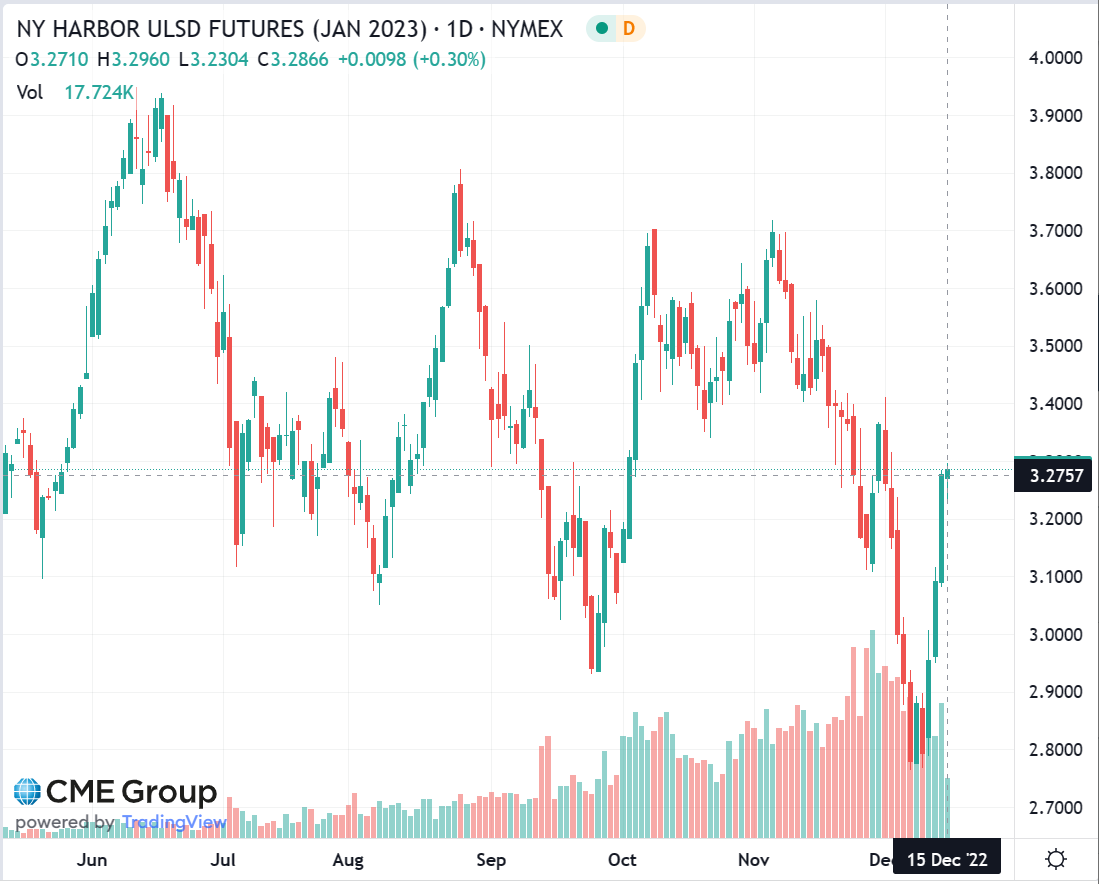 The Market giveth and the Market taketh.
After falling over $.50 last week, front month ULSD has risen almost $.50 this week. Gains were primarily on the heels of the Keystone pipeline leak that spewed 14,000 bbls (588,000g) of crude into Northeast Kansas late last week, prompting Operator TC Energy to shut down the entire pipeline. Main note on why this is significant, is that this leg of the pipeline runs to Cushing, Oklahoma which is the primary metric for weekly Inventories. As of this morning, product has since started to flow but still not through the damaged section which may take weeks to repair.
Again, the fear buying of future products has pushed ULSD almost to where we were at the beginning of the month. The spill froze any downside potential in the pits with this week's builds in inventory yet again. While Crude showed almost a 10mbl increase, expect that to be erased next week with little to no product flowing into Cushing. Distillates gained roughly 2mbl, still well below the 5 year average. Oddly, demand still seems robust, specifically for diesel which again is helping to push prices higher.
We said volatility will remain in the short term as fuel markets continue to search for a comfortable range. I would have to believe (hope) that it is under the $3 handle for the front month. The good news is that it appears Kero is relaxing somewhat, making winter operability cost at least palatable, relatively speaking. Kero has come down by over $1 in the last several sessions.
The "Price Cap" for Russian crude is somewhat confusing as to the effect or outcome it will ultimately have, as Product is very rarely traded on a fixed number, more often traded on formulas or differentials to a benchmark, so again time will tell if there is any real net impact.
As the cold weather starts to move in, again we can not stress enough to have conversations with Suppliers on product blends, operability and availability. Looks like we may be in store for a wild winter.