Northeasts' Diesel Supply Crunch Keeps Price Pressure Up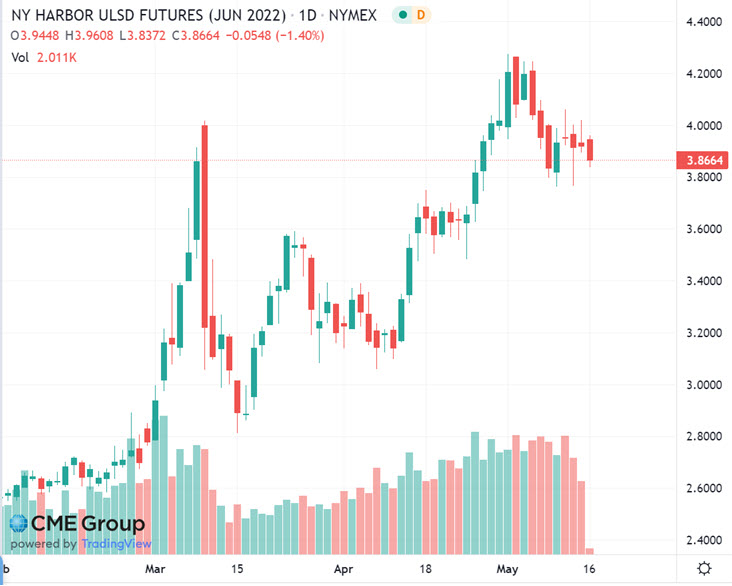 There is a fair amount of news on the lack of diesel available in the northeast, and it is actually true. Last week's DOE report showed that PADD 1 (East Coast) had 95mbls of diesel, that is down from 123mbls last year and 142mbls from 2 years ago.
The question is why?
There are primarily three main roots to the current situation. First, the East Coast has only about 7 refineries operating now, with a capacity of just over 800,000 bpd. That is about half from what it was 12 years ago. Most have closed due to lack of margins and increasingly more difficult EPA standards to meet and the costs associated with those updates. This means product must come from the Gulf coast via the Colonial pipeline or barged in.
Secondly, with the steep backwardation in the market, many traders were not willing to take the chance on sending product into the Northeast. Rather, they are taking the sure bet by shipping distillates to Europe.
Finally, Europe's diesel based economy is seeing astronomical pricing for the much needed product. With about 10% of their typical supply coming from Russia, the ongoing conflict in the Ukraine is pushing pricing for distillate barrels to record highs.
Again, we know refiners are putting out as much distillates as they can right now. There will be some trying to capitalize on the current high prices and once those barrels hit, we should see some price easing. It is just a matter of when.