Monday Sinks on Demand, Tuesday Surges on Supply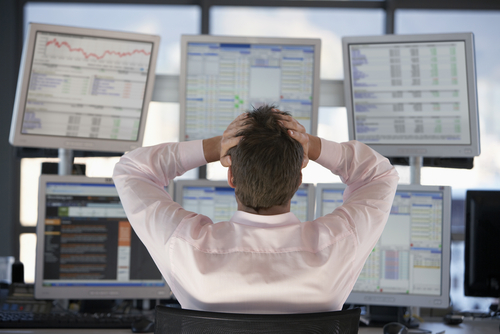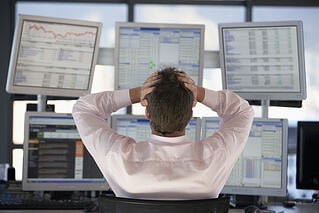 Yesterday we saw the beginning of a reversal of last week's rally on more bad economic news from China that came out over the weekend. Specifically, manufacturing dropped again, remaining under the level that is seen as official contraction. Once again, this impacts the oil markets because we're counting on their demand remaining high, or even increasing. That doesn't happen when your manufacturing slows down. Monday settled down marginally with the exception of gasoline. (Crude at 46.14, ULSD down -.0098 to 1.5069 and Gas up 37 points to 1.3753).

Today however, was an entirely different story. At the close, ULSD settled at 1.5660 (+.0591), Gas was up (+.0702) to 1.4455, and Crude was up almost 4% to 47.90, with Brent settling up 3.5% to $50.51.
What Happened?!
Bloomberg & The Wall Street Journal are reporting that in yet more infighting between Libyans and militia factions, Libyan Oil Ministers announced the indefinite closure of a major port by force majeure after the port came under control of "an armed militia". No word yet on who that militia was. The closure will drop Libyan production/export by approximately 70,000bpd. As discussed before, Libya was a major exporter historically, with a capacity of about a million and a half barrels per day but since the country essentially went into a tailspin, that's been dropping. This latest closure brings them down to under half a million barrels a day - less than a third of their capacity.
In Brazil, oil workers began striking Sunday, and reportedly have already dropped State run Petrobras' output by approximately 25%.
So today obviously jumped on supply disruptions - but globally, we are still looking at a supply glut, especially when we look at Chinese economic data and Iran's announcement that they are working towards another half a million barrels a day coming online.
Barring extreme scenarios, one would assume prices would back off some, or stabilize on supply, rather than continue to surge on it. A big mover tommorow could be the EIA Inventory report, and later this week we're looking at more Fed talks. Also, the October Jobs report out on Friday will undoubtedly move Wall Street, but we will have to wait and see how that may or may not impact the NYMEX.
Stay Tuned!