Did you know we stock BioBlend lubricants? Environmentally friendly lubricants for the environmentally friendly contractor.
BioBlend is all about vegetable based, readily biodegradeable fluids. These products are ideal for golf courses, marinas, trash companies, and contractors working near water.
Call now and get 5% off your first BioBlend order! Just mention Lube Updates when you order!
We stock:
AW32
AW46
AW68
Two-Cycle Oil
Universal Tractor fluid
Grease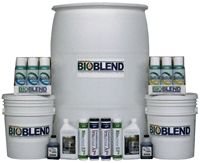 Here are the specs for these BioBlend Products:
BioFlow Universal Tractor Fluid
(For the Specs and MSDS on the full line of lubricants we carry, click here: Spec Sheets and MSDS )
Read More