Hydraulic Systems & Equipment - Doug's Tip of the Month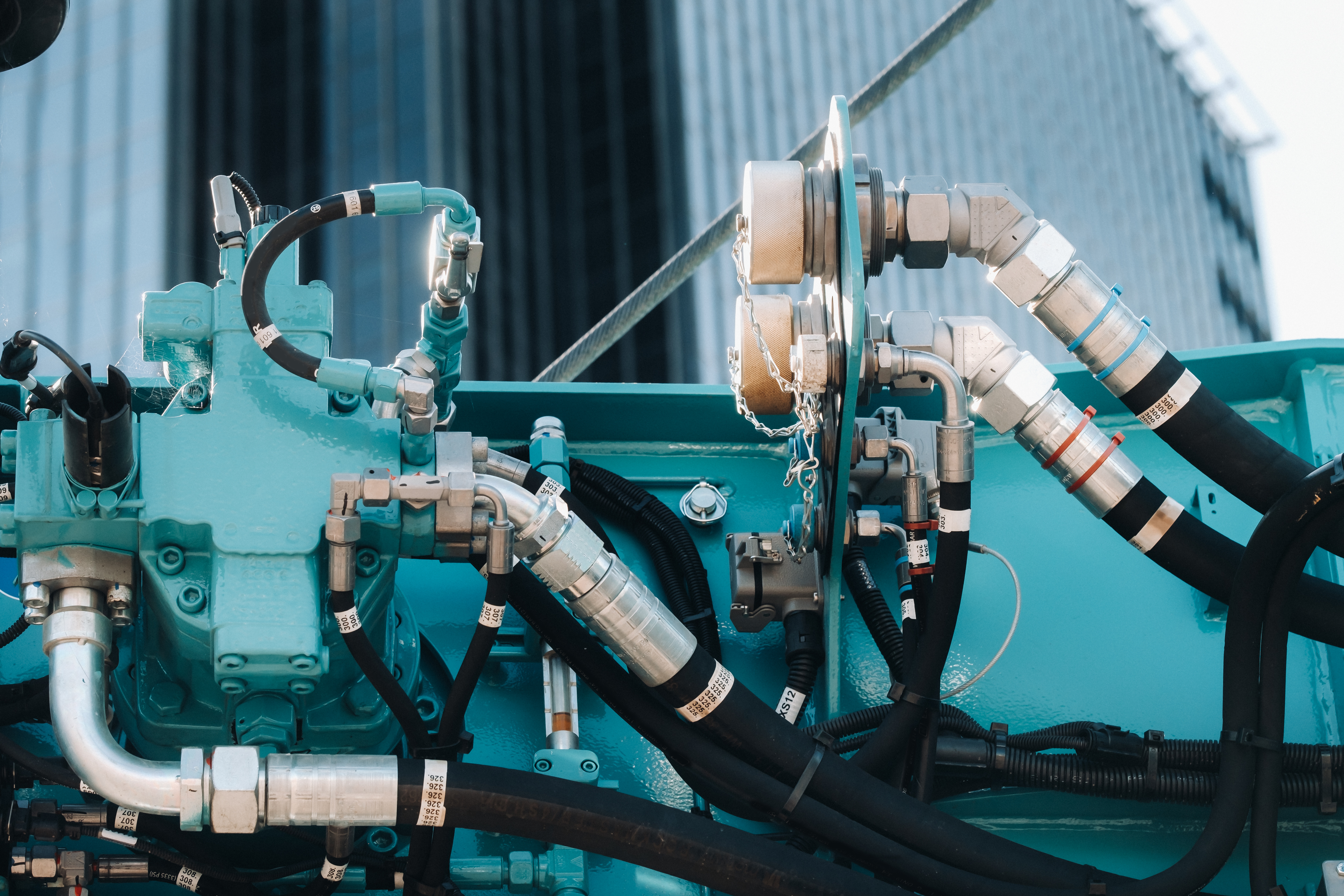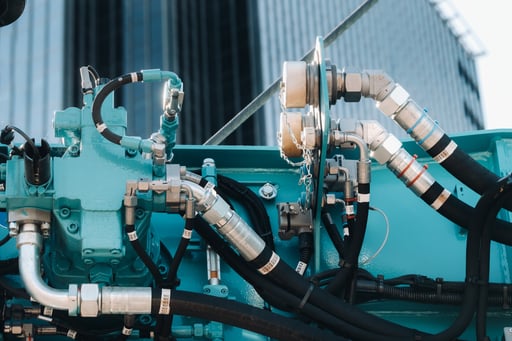 Quality hydraulic fluids have advanced formulations, high VI and the most advance additive packages to provide operating and maintenance benefits for increased productivity and less downtime. T
wo rules of thumb for hydraulic fluid are to keep it - "Clean and Dry", because research and testing has proven that over 80% of hydraulic pumps wear and system failures are due to particulates and water contamination. Production downtime and labor costs for repairs often outweigh the cost of replacement of hydraulic components or systems.
A hydraulic system can be complex with very high pressures. Most hydraulic system components have very tight tolerances ranging from 0.1 to 40 microns. Particles larger then allow tolerances can weaken the lubricant film and cause premature wear. Ingression of particulates (contaminates) usually enters the hydraulic system reservoirs or tanks through the breather cap. This is because a hydraulic reservoir will "breathe" every time the fluid is pumped in and out of an actuator or cylinder. Most particulate starts off as just airborne dust or dirt, then it finds its way into hydraulic reservoirs. From the reservoirs the particulates can find their way to the hydraulic pump and out to valves, bushings, seals, bearings, and other components. It is here that premature wear begins.
Filtration and quality breather elements are key to minimizing airborne contamination. Filtration and filter elements should be specific to the hydraulic system and its tolerances. This also holds true for a reservoir/tank breather element. Like a quality filter, a quality desiccant breather is one that: achieves the target level for "cleanliness and dryness", has the capacity to hold and filter contaminants between fluid change-outs, but also should be easily visible for routine inspection during preventive maintenance.
Preventing the ingression of contaminants and water with quality filters, breather and hydraulic fluid is easier and costs much less then downtime or labor to replace a hydraulic system or components.
To summarize: Keeping hydraulic fluid "Clean and Dry" will extend the life of the fluid and the equipment.