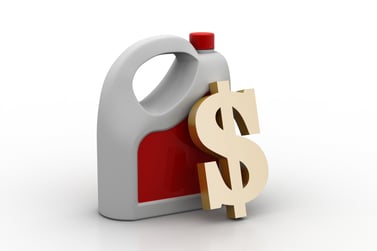 Since December of 2020, we have seen an unprecedented SIX price increases roll out on base oil, additive & finished lubricant products. Now we are additionally seeing essentially all major suppliers move to allocations on products because of increasing difficulty on supply/sourcing.
So what is going on?
Like most things in 2021, a lot of the issue started with the Pandemic & its after effects. When shutdowns went into effect in March 2020, demand for finished products crashed and that led to cuts in production volumes by producers, and the simultaneous drop in fuel demand led to a drop in refining, which caused a drop in the ability to source products for lube production that derive from fuel refining... and so on, like dominos.
Once things came back online, the freak ice storms in Texas that derailed refineries once again slowed the access to lube production products.
As soon as that was sorted, demand in the US roared back much faster than anticipated on both fuel & lubricant products as the world began to open back up. This essentially created a situation where production was not able to come back online fast enough to meet suddenly skyrocketing demand.
This has led to unofficial allocation levels for nearly all distributors across the country, as companies from major suppliers to independent blenders struggle to access the supply required to service their customers properly.
To add another layer of frustration, the labor shortage in the transportation industry (read about that here: All Eyes on the Growing Driver Shortage ) means that even in the event that product CAN be sourced adequately, it is increasingly difficult to secure delivery, even at higher than standard freight rates.
Long story short, the Pandemic, Economic Rebound, and Labor Shortages have essentially created a "perfect storm" where the fundamentals of supply and demand are pushing lubricant, additive, and base oils skyward. Optimists in the field hope supply issues will be remedied by the end of the summer, but with talk on the horizon of yet another increase in September, it seems doubtful that will be the case.
We will keep you apprised of any major changes in the supply and pricing picture going forward. Hang in there, everybody.
Read More