News & Fundamentals Reverse ULSD Slide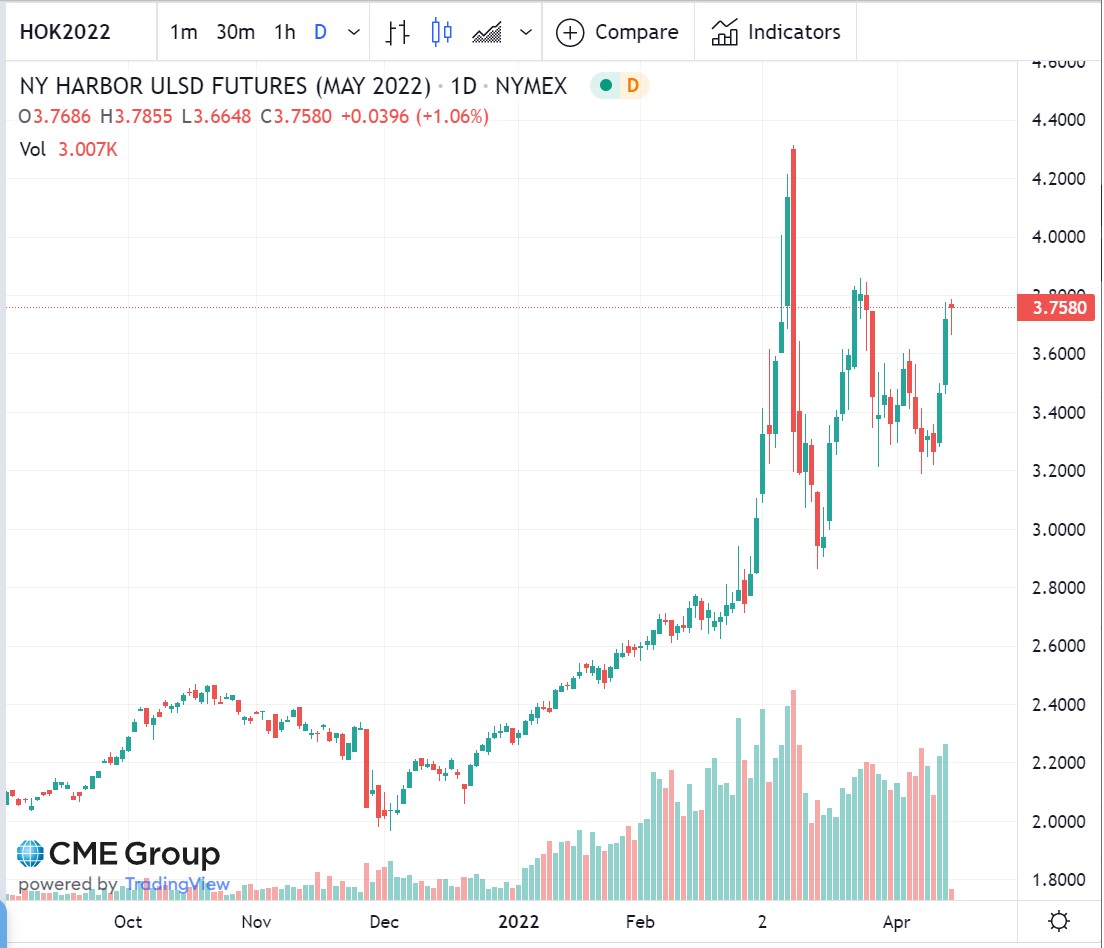 On Tuesday morning we were feeling pretty good, relatively speaking, as the ULSD pit was almost .40 less than a week ago. Demand concerns over China's lockdown and slowing production rates put pressure on an already inflated market.
Unfortunately, in the last two session we have gained all that back and then some. News flow is the clear driver, although fundamentals gave support for yesterdays jump. As fears of no end in sight for the conflict in Ukraine heighten, it forces NATO countries to impose stricter sanctions on Russia - even floating the dreaded "embargo" word around. Additionally, OPEC stated it does not intend to increase output to offset any Russian barrels in the marketplace.
Fundamentally speaking, Wednesdays inventory broke a cardinal rule for traders…. Don't surprise them.
Expectations for gasoline were for a 800,000 bl draw with a 3.6mbl draw being reported. Distillates were expected to fall 1.5mbl and that doubled with a 2.9mbl draw on inventory. Keep in mind, we typically see a destocking period this time of year due to product changes. It doesn't appear that domestically there will be any policy changes that could calm the market.
Looking forward, as you can see from the chart below, are a full $1.00 higher than where we should be. It certainly is a challenge for all dealing with these prices, as it affects every part of your business. But as we have seen in the past, this market has the ability to pivot at any time and we could very well see another .50 down day.