Energy Prices Improve as Other Economic Indicators Worsen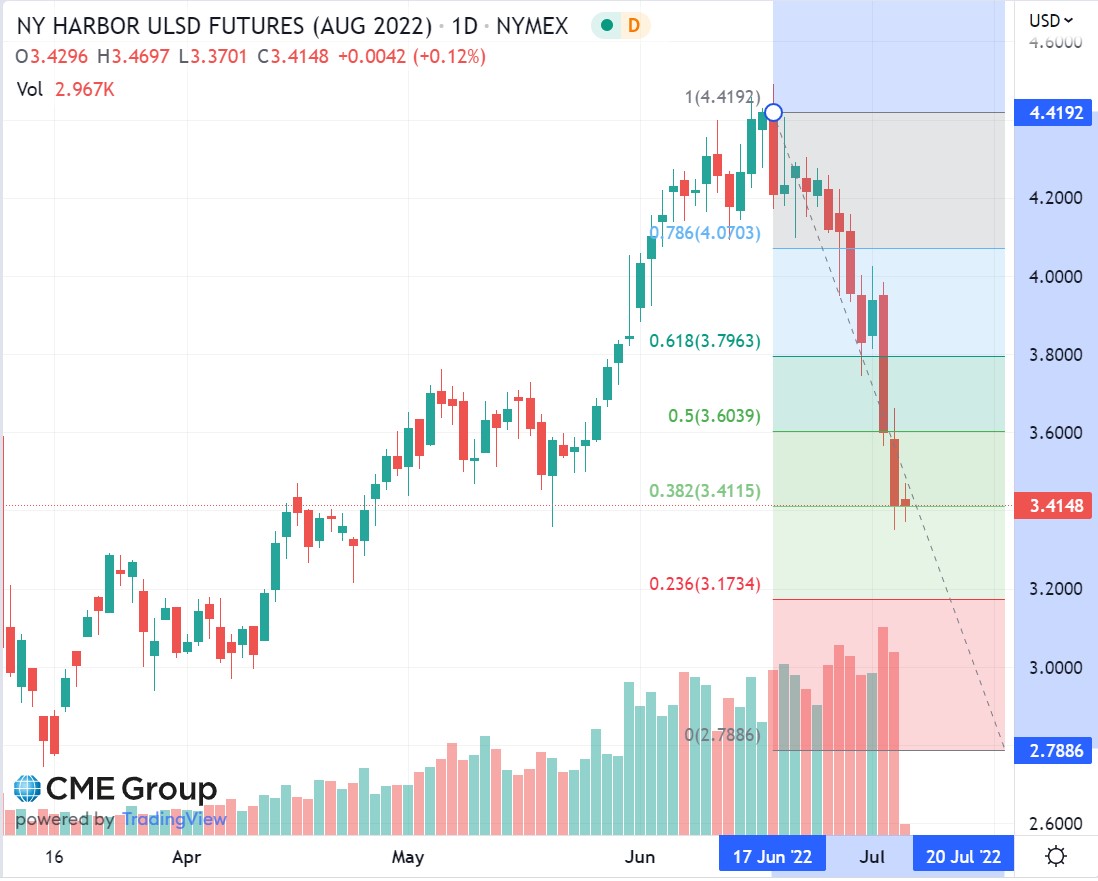 In just over two weeks time, front month ULSD is down $1.00, with over $.50 coming in the last two sessions alone.
It appears that many decided over the long holiday weekend that there is a real concern of a global recession on the horizon. The economic contraction would ultimately be a demand killer. Funny thing about recessions is that we are typically in them for a quarter prior to actually labeling it officially. A recent GDP tracker indicated that the US contracted 2.1% in Q2. Adding a Citibank forecast posted Tuesday putting WTI Crude trading in the $65 range by years end should a recession take hold. Currently WTI is just under $100 at $99.41. This along with a surprise build in crude inventories of 3.8mbls pushed all products sharply lower yesterday despite larger than expected draws in both gas and distillates.
The question remains if the fundamentals in the fuel markets still exist or if this is merely a speculative long position fear sell off. As we mentioned earlier, domestically, we have the crude. However, we lack the ability to transport and refine it quickly. This fear/reality is what was primarily responsible for this years rise. Shortages were and are real, but they appear to be getting better. The backwardation prevented many from putting any finished product in tank for fear of overnight value losses. The backwardation in ULSD still exists but is only about $.05 month to month, at one point it was over .$30.
The good news bad news appears to be what is coming, we should see lower energy prices and more product available, but other economic indicators will likely suffer.