Despite Early Week Gains, the Trend is Still Your Friend on ULSD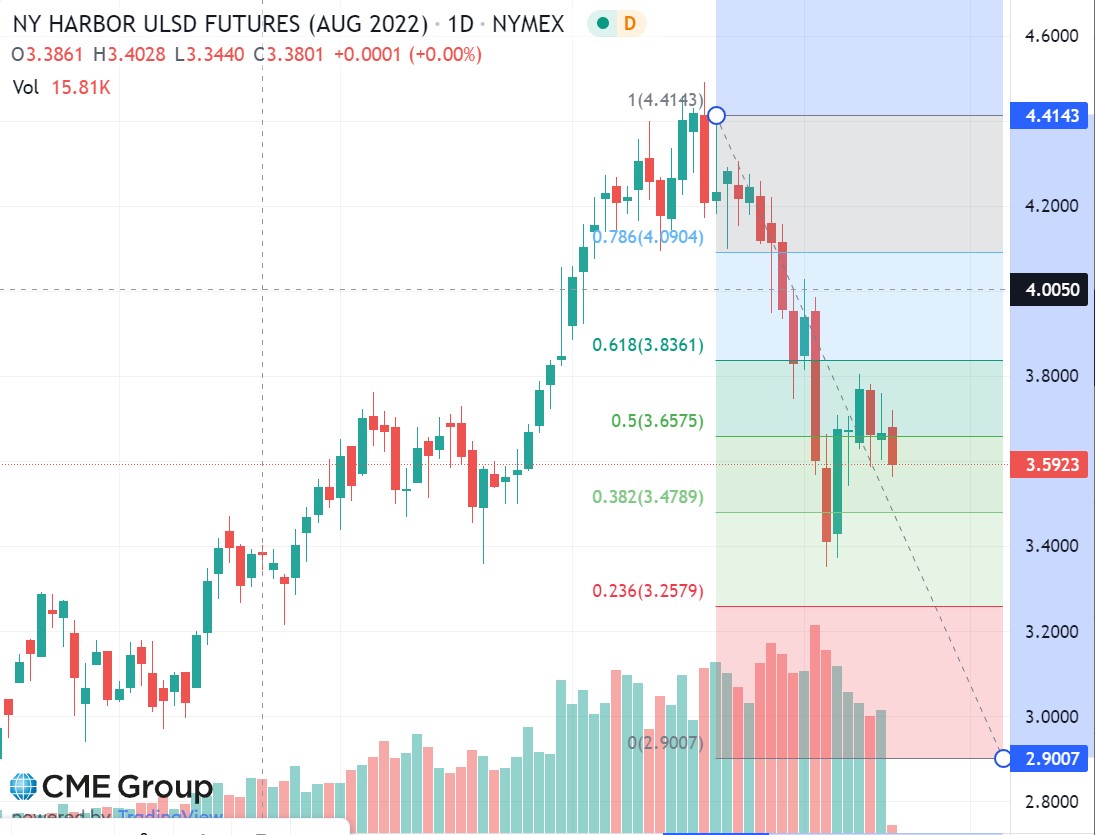 With Friday and Mondays' sessions cutting into the recent losses on ULSD by about $.35, it's important to keep in mind the trend is still your friend. With early morning action seeing ULSD down $.08, we are still down over $.80 in the last few weeks.
Downward pressure continues on the pit with yesterday's build across the board on crude and products, the Inventory report erased nearly all of the early morning gains. Inventories are now almost to the low end of the 5 year average.
The daily volatility in both gas and diesel makes it extremely difficult to provide quotes. Shameless plug…. The DKB Exchange allows you to secure real time pricing on product….. Yesterday, ULSD was up almost $.11 at one point and down over $.05 before closing up marginally $.0033 to $3.6659.
Inflation is now at a 40 year high, which also posed concerns as its widely expected we will see another rate hike by the FED, which will likely pressure demand and continue to push futures down. This time of year we always have to keep in mind NOAA hurricane estimates, and with an "above Normal" estimate in place with 14-21 named storms for this season, there could be some storm premiums shed in the market if this does not materialize. Supplies of finished product still remain tight in areas with the backwardation not going away, albeit getting smaller.
The hope is, that in the next 60 days or so we get back to normal spreads.