Its still August, but we are ready to roll out our Fall Pricing Specials for the Lube Division.
We're pleased to offer Citgo Citgard 700 Synthetic Blend 15w40 Diesel Engine Oil in 4-1 Gallon Cases.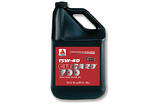 We're also offering deals on Valvtect, Diesel Fuel Supplement, Two Cycle Oil, SAE 30, SAE 40, and Oil Eater Products.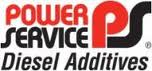 To view our fall pricing specials, click the following link:
Dont forget - until September rolls on in, you can still save 5% off your entire Bioblend order for first time Bioblend customers!
As always, feel free to call us with any questions at 617-884-7800, where any of our dedicated Customer Service Reps can answer all your questions. You can also email us anytime at lubeorders@burkeoil.com to ask a question, or place an order.
Enjoy these last days of beautiful New England summer weather!
Read More