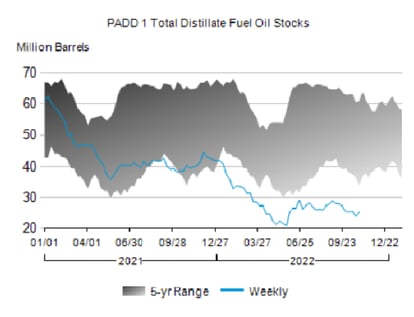 I've been away…..any talk about diesel supply?
News cycles have jumped all over the fear topic of only 25 days of supply of distillates in the Northeast. It is true that PADD1 distillate Inventories are well below the five year average and PADD1A (New England) is even more tight, however, it is important to understand the term "days of supply". That is defined as if everything stopped today. No production, no pipeline shipments, no vessels, no trucking and we kept using as much distillates as we are at this very moment. Slightly different than how it can be perceived by watching a news clip.
Distillate inventories were actually slightly up this week as exports fell by some 300k barrels per day, although our inventories are still some 20mbl below last year. Key to yesterdays inventory report was that refinery utilization (production) is running at 91% which is up over 4% versus last year and historically this is a high rate.
So what does all this mean?
For many years, having supply contracts was the standard in the fuel business. As time went on, predominantly in gasoline, this shifted to suppliers selling excess gallons at the going price, commonly referred to as "rack" gallons. Because there is very little excess product, the rack marketer is put on the sideline while the contracted supplier keeps companies rolling.
Future pricing turned positive yesterday on the draw of Crude stocks (makes sense because of the high production rate) and the FED adding another 75 point basis hike to key rates. Cash values turned negative as there are some rumblings that we actually may see a release of finished product into the northeast in the next week or so. While this is a temporary measure, it could loosen up for just enough time. Look for price action to remain volatile over the next few weeks with hopefully a trend to the downside.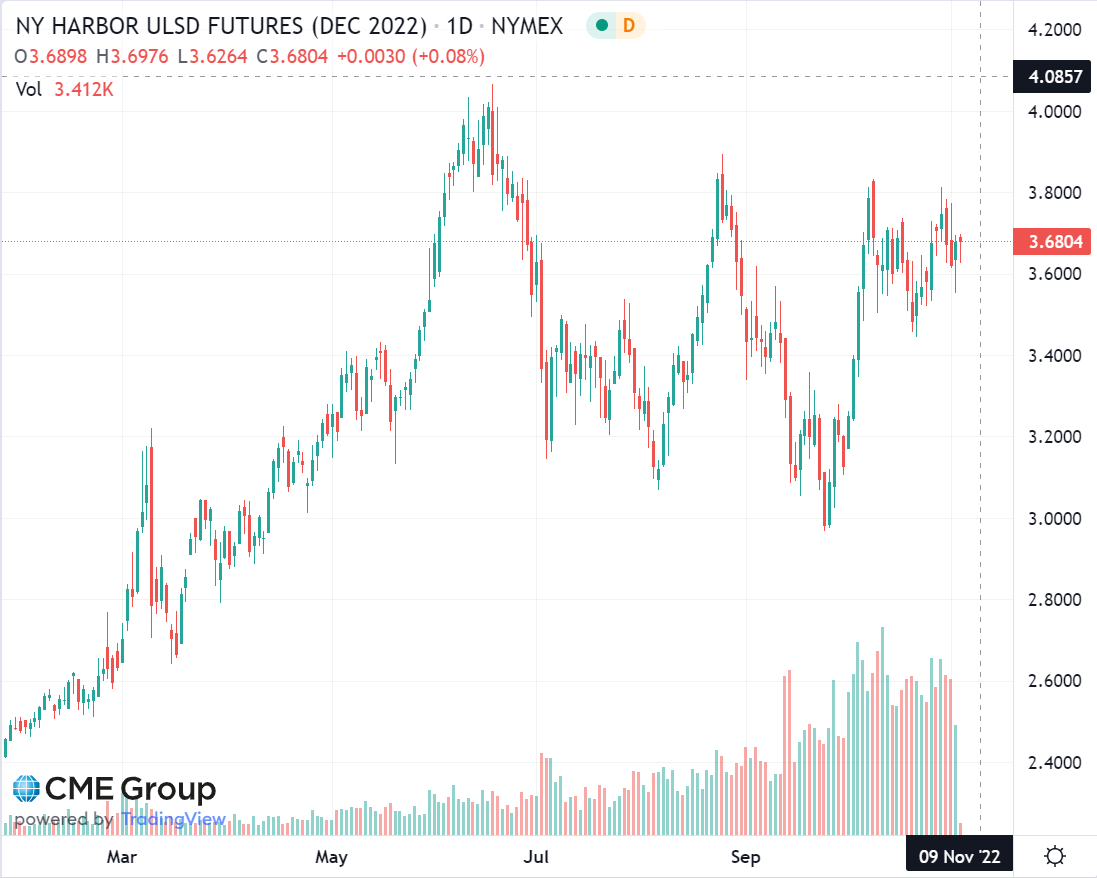 Read More