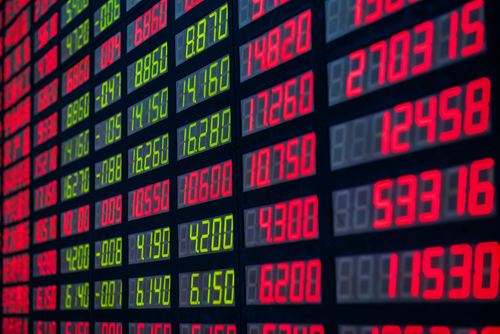 The Dow & Nasdaq were up in pre-market trading on news of a Republican sweep last night, and stocks are continuing to rebound this morning after Tuesdays drop off. The exception to this rule being energy shares, which are pulling the S&P down on the back of plummeting Crude prices.
The ADP report on October job creation came in at 230K, 10K above the projected number. Strong payroll numbers for October and September, continually falling initial jobless claims and a surprisingly good Q3 growth number (3.5%) are all good signs for the overall economy.
However, there is still the factor of weakening global growth and demand, which will probably keep the domestic growth pace a lot slower than we'd all prefer. The Q4 growth number is expected to be much less exciting than Q3, thanks to global concerns.
We saw WTI touch on a 3 year low yesterday on the back of the Saudi price cuts, oversupply, and booming production in the US. This is pulling energy shares down and impacting oil field companies and major industry players, as Crude starts to touch levels that make expensive shale play exploration an increasingly less profitable proposition.
The Platts pre-report on US inventories is projecting the EIA report will show another build in Crude of about 1.2million barrels. Currently the NYMEX is relatively flat ahead of the EIA report's scheduled release at 10:30 this morning.
We should see then if the analysts got it right, and what, if any, impact the stock data will have on pricing moving forward.
Read More