Obama Administration Officially Rejects Keystone XL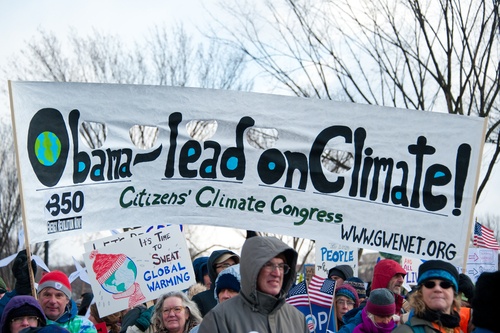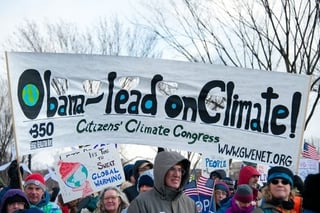 As of this morning, the Obama Administration has officially rejected the Keystone XL Pipeline on the basis of Climate Change concerns. As we discussed with the TransCanada "pause petition" delivered Monday, many had thought the President would "kick the can" to the next president and decline to rule on the proposal before the end of his term.
Ironically, the petition to pause consideration of the project may have simply served to force the decision .
Obviously, the saga most likely continues in the Courts, but as of this moment the project has officially been nixed.
It's important to note however, that stopping the pipeline project has very little effect on the development or transport of oil sands derived Crude – it will simply continue to be transported via tankers and rail, which ironically, has more of an impact on Climate than pipeline transport.
The pipeline would have moved over 800,000 barrels of oil per day from Canada to Nebraska, where it would hook with existing pipelines and travel on from there to Gulf Coast refineries. Approximately 100,000 of the barrels would be from North Dakota oil fields, according to the Wall Street Journal.
The Keystone Pipeline has been a major political issue for the past seven years, splitting people between those with environmental concerns regarding oil sands development, general fossil fuel dependency issues and potential spills. (Like this one: Mayflower Arkansas Highlights Keystone XL Environmental Concerns )
Then there are those who supported the development for the jobs it would supply, and the strengthening of the US as a major global energy player, in addition to moving more of our importing from Canada versus OPEC nations. (For more on that see: Energy Security, not Independence Should be the Goal )
President Obama's focus throughout his second term has primarily been on Climate Change, so the move to reject Keystone isn't all that surprising. Especially when you consider the pipeline project in tandem with Federal limits on Power Plant Emissions that include regulations on methane from fracking, truck fuel regulations, a veto of a previous Keystone Bill, and a threatened veto of the Crude Oil Export Bill – all of which have been significant moves during the President's second term.