Extreme Driving Conditions - Quick Tips to Stay Safe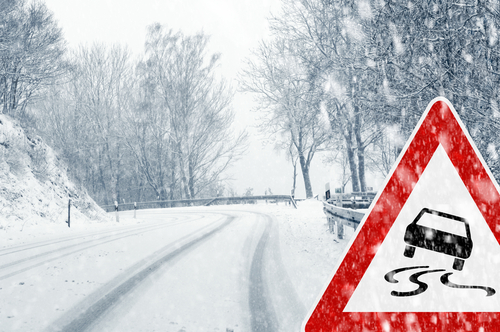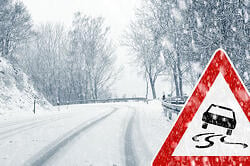 We all know the running joke, no one in New England seems to remember how to drive the second it starts raining or especially snowing. But in all seriousness, its important to take a step back when the temperature drops and the snow starts falling, and make sure you're taking the simple steps necessary to make sure youre handling the tougher conditions safely.
Stay Back - Leave Time to React
In ideal road conditions, the safest following distance is 3-4 seconds. In snowy or icy conditions however, you want to leave at least 8-10 seconds of following time between you and the vehicle ahead of you. No easy task on some of our more infamous Massachusetts highways, but still an important proactive and simple measure you can take to vastly decrease your odds of a collision.
Be Aware of the Day's Varying Hazards
Is there a rain or wind advisory? Fog? Is the sun glaring off all that snow and ice?
In rainy or slushy conditions, speed management is critical for avoiding hydroplaning, and keeping a safe distance between your truck and other vehicles is of paramount importance. The same goes for speed management and distance with foggy conditions, as the lack of visibility means its more important than ever to give yourself the most possible reaction time.
Sun glare can be mitigated with sunglasses and a visor, obviously. But keep in mind also that the difficulty in visibility even with those measures in place means you should still be watching your distance from other vehicles and speed, because not everyone else on the road is taking the steps to maximize their own visibility.
Snow Driving - the worst, right? In any type of snow, but especially thick, slushy snow managing your speed and making sure youre taking your time on accelerations and decelerations is absolutely essential. In both snow and ice your braking distance can be much greater than it is in ideal conditions, so distance from other vehicles is key. Reduced traction from snow or ice packing on a road can result in it having 20% of the traction of a wet road. Poor traction means spinning wheels, so paying close attention to your speed, acceleration and deceleration is critical.
Black Ice - one of the most dangerous driving situations out there in the winter. Drivers should pay attention to the spray thrown from other surrounding vehicles - if it suddenly stops, it may indicate black ice is forming ahead.
Reduced visibility from snow and ice buildup is hazardous. If you cannot see in ALL directions, it is not safe for you to be driving.
Additionally, should your vehicle break down in any of these extreme conditions, immediately call into your dispatcher or supervisor. You should not attempt to walk for help unless absolutely neccessary, and if so leave a note indicating your direction and attempted destination, etc. If your engine is able to run, remain in the truck with the engine running and the window cracked to prevent carbon monoxide buildup and wait for help to arrive.