Volatility Continues in ULSD Market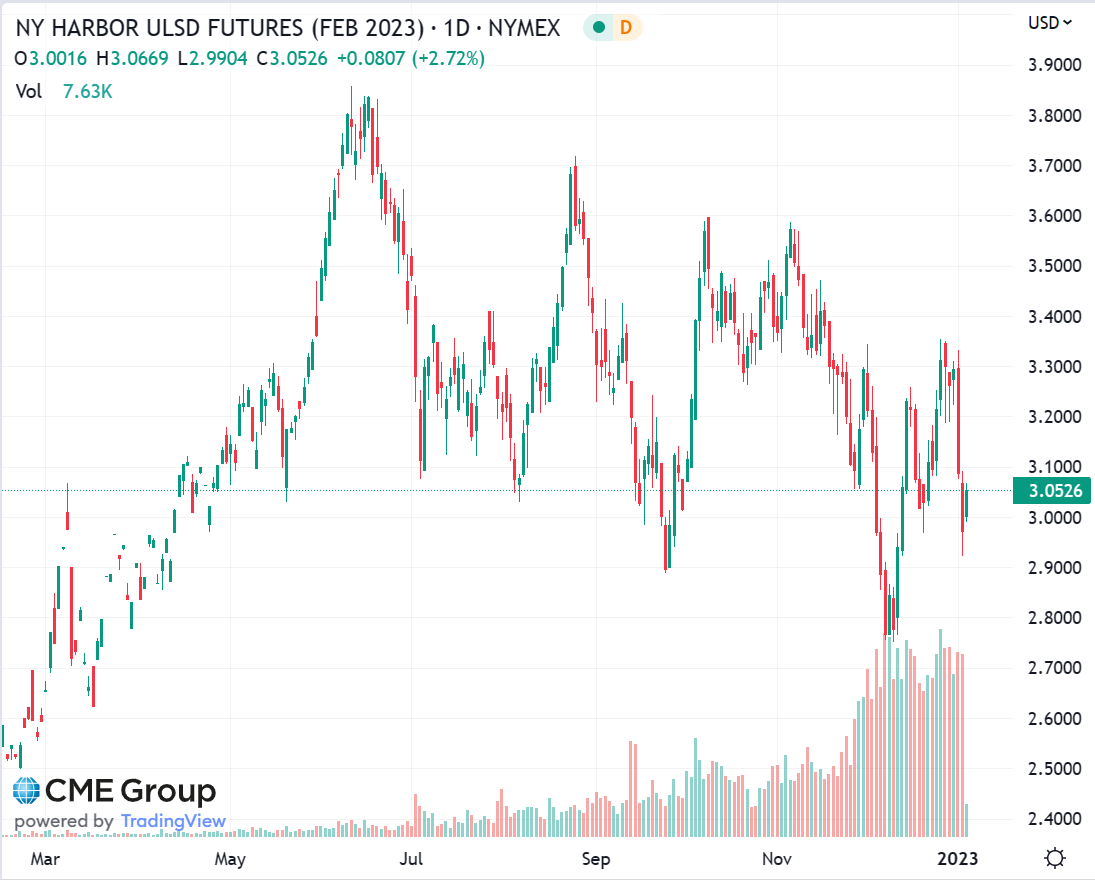 Extreme volatility continues grip the futures markets as the USLD pit erased almost $.30 in the last two days. Even though its up about $.05 currently, expect this sell off to continue for the short term.
Much of the market has hinged on the anticipated rebound in global demand, largely centered around China. After being basically cut off from the rest of the world for the last two years, signs were pointing to Covid restrictions and cases easing. Those hopes took a gut punch Tuesday as reports surfaced that a surge in Covid cases has caused the country to basically halt their rollback of restrictions.
Fundamentally, the market appears to be better supplied, which is also putting downward pressure on futures. Physical markets are still seeing wide ranges in price action from one day to the next and some local outages are still popping up. The good news is that last weeks cold snap that pushed freezing temps into the heart of production country left little to no damage to refiners - lessons learned from the hard freeze a few years back.
Demand spiked briefly last week as many power plants were forced to burn oil for a few days. It will be interesting to see what inventories look like (which are due today, delayed a day for the holiday). Keystone is operational, but will not be 100% for another few weeks so there will likely be some shaking out period with the numbers.
Overall, it looks like we are starting another pull back which hopefully puts front month ULSD futures in the $2.70 range.