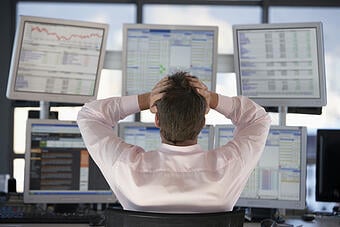 The NYMEX is up big this afternoon in the wake of surprise draws in inventories, ongoing international issues, and the potential closure of the largest gasoline refinery on the East Coast.
Inventories: Crude was projected to drop ~2.5mmb but EIA data showed a surprise drop of a whopping 12.79mmb for the week ending June 21.
Gasoline & Distillates were both expected to show builds, but gasoline drew down 1 mmb, and distillates dropped 2.44mmb (projections were for builds of 0.29mmb & 0.52mmb, respectively).
Crude jumped over 3% on the news, and refined products shot up as well. Gas has been up over 8 cents most of the day, with diesel up .04-.05.
At the close, Crude settled at $59.38, ULSD jumped .0479 to $1.9713, and Gasoline was up .0932 to $1.9704
International Tensions The ongoing tension between the US & Iran continues to make markets nervous as we wait to see what the next steps may be after the abrupt calling off of air strikes last week in response to Iran shooting down an American drone.
Continuing concern about the ongoing saga regarding US-China relations and the potential ramifications of proposed tarriffs on Chinese manufactured goods is also serving to keep markets on edge.
The G20 Summit is slated for this week, and all eyes are on reported meetings to occur between Russian President Vladimir Putin and the Saudi Crown Prince. The previously scheduled OPEC meeting for the end of this month has been postponed, purportedly in order to allow for Russia & Saudi Arabia to discuss the so called OPEC+ deal on production caps, and what the ongoing supply curbs under that deal may look like at the summit.
Refinery Closures In addition to inventory draw downs, the Philadelphia Refinery that suffered an explosion last week when a vat of butane ignited is reportedly seeking to shut down permanently. The site is the largest gasoline refinery on the East Coast, and the long term supply impacts of it's shuttering could be substantial.
Stay Tuned!
Read More