Demand Forecasts and FED Policy impacts outweigh Fundamentals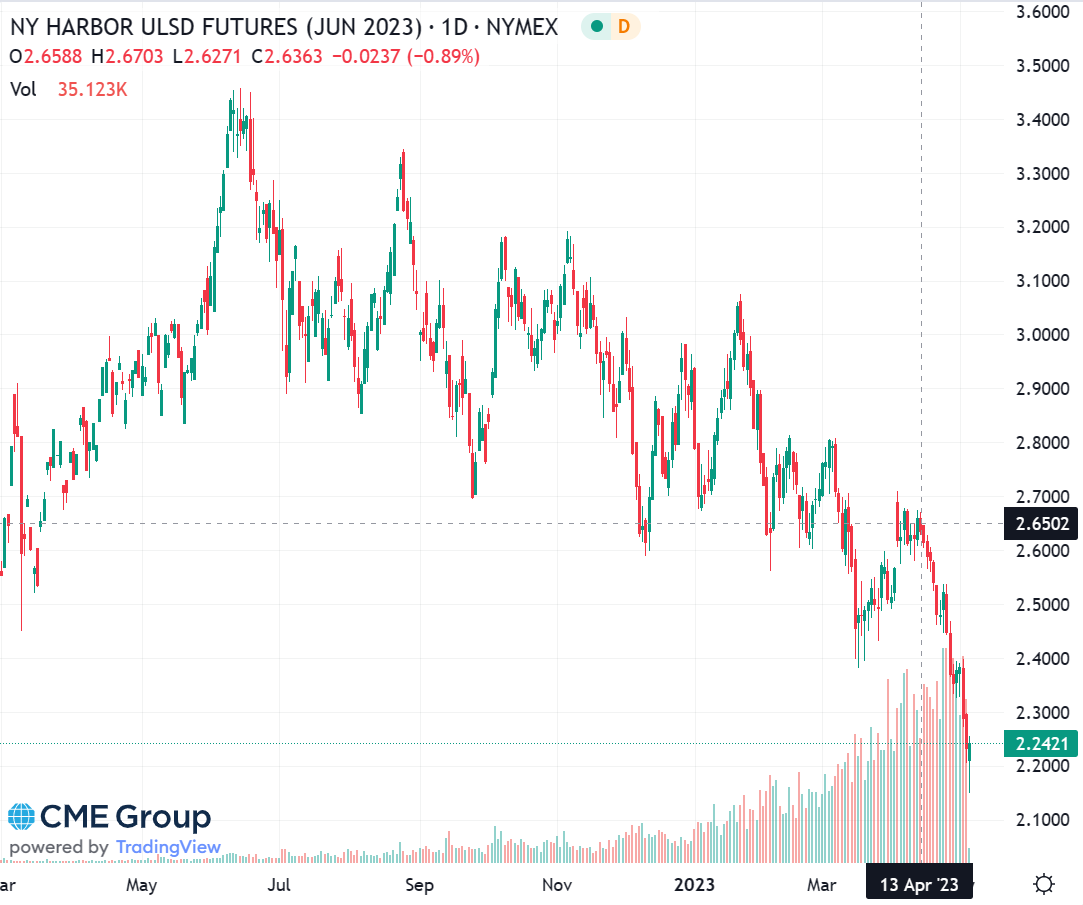 Typically Inventory levels and price direction have an inverse relationship. When Inventories rise, prices fall…. When Inventories fall, prices rise. As one said, "this ain't no typical market".
We said several weeks ago that market direction would weigh heavy on OPEC and FED policy and we see that now as fundamental factors are temporarily moved aside. With Distillate inventories falling by 1.2m barrels and gasoline rising by 1.8m barrels, most are focused on what is said to be the final rate increase of .25% by the FED. This is the tenth increase in just over a year. Demand for finished products is starting to wane year over year, signaling to some that a real slowdown is imminent and FED policy is, for lack of a better term, working .
Diesel pricing has fallen about $.40 in the last two weeks, and for most of us it is a well needed reprieve. However, this is the fifth "bottom" we have seen in a year, (see chart) does this mean we will see a buyback in the next several days? With true Russian export numbers showing robust shipments, highest since 2019, I would suggest that the global market is well supplied and demand forecasts are the true driver in the marketplace.
Look to see pricing stabilize over the next few weeks (again with large day to day movements) as you will start to hear more and more on the labor market and unemployment figures, which is the collateral damage of rising rates. While the supply picture is much improved in the region, it is still crucial to be in communication with your supplier as many are employing a "just in time" resupply approach. It will also be interesting to see how the pending credit crunch will affect our industry. Having a reliable, well supplied fuel provider, like DKB, will be key in the last two quarters of the year.