Prices Slide Slow - but Backwardation Bodes Well for Fixed Options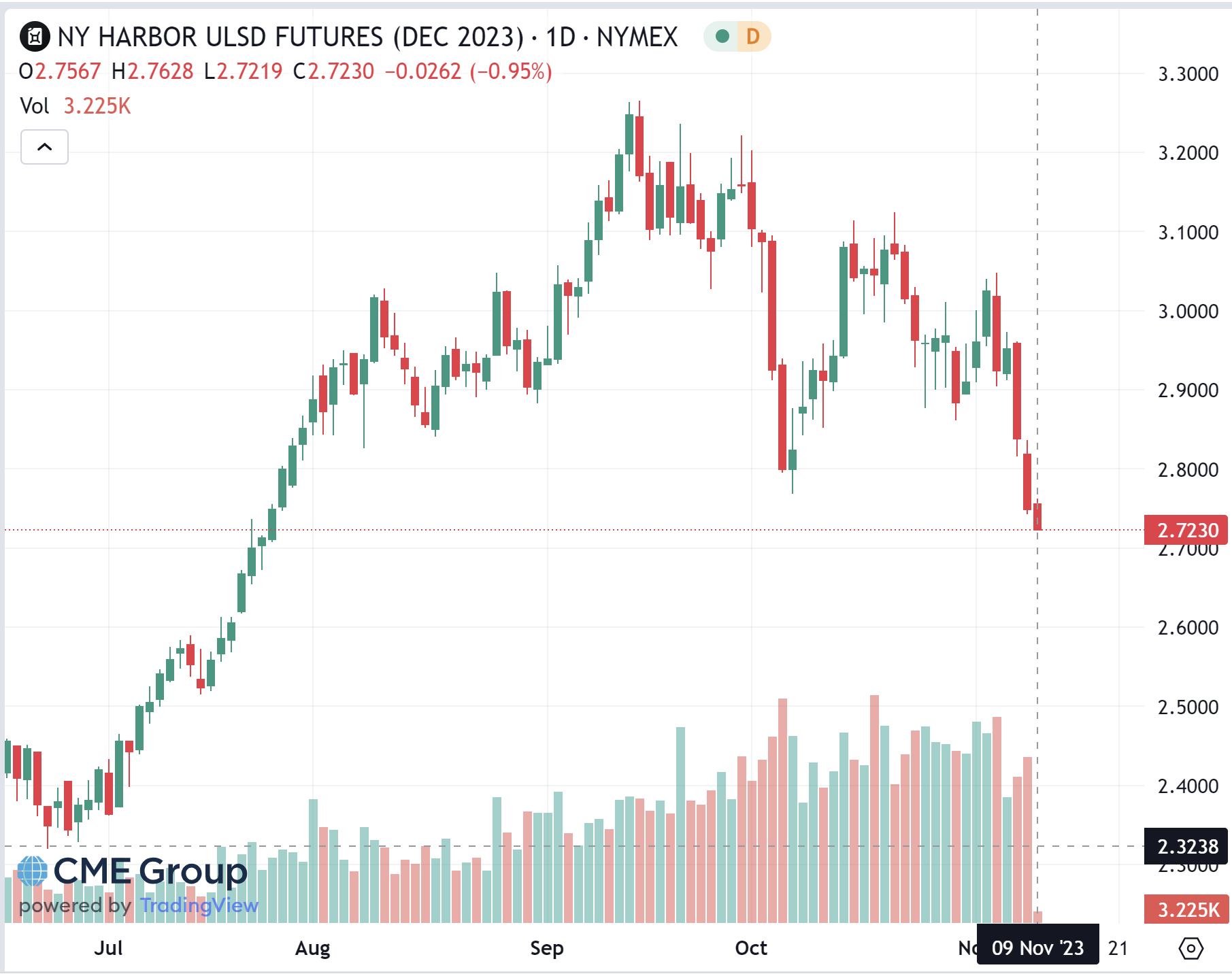 Futures are up and walking, rather running, the last week after being paralyzed by conflicts abroad.
Diesel has shed almost $.30 in value in the last week as finally people have started to take a real look at demand in the US. The was no inventory report this week that could have halted the latest slide with the downward momentum spilling over to this morning.
Up like a rocket, down like a feather. Keep this in mind as we will have some buy back before hopefully getting to new lows.
We are still about $.40 higher than early June and my sense is that the market will find a seasonal resting spot somewhere about halfway between. A lot of attention will be on the FED's next step on rates. Many are thinking there might be one last hike before year end. Backwardation remains, that can be a positive for you as there is value in securing outer months supply and pricing now. With a backward market, the outer months do not typically come off as much as the nearer months. Also, as demand wanes, the supply typically follows. With our thousands of Customers, we have to be well supplied, and we will be!
As many of us leave to work and return home in darkness now, it's a sure sign that the winter is coming. Diesel fuel winterization is vital for any operation, and all of us at DKB are well versed in what it takes to have a smooth season and are always willing to discuss the options specific to your needs.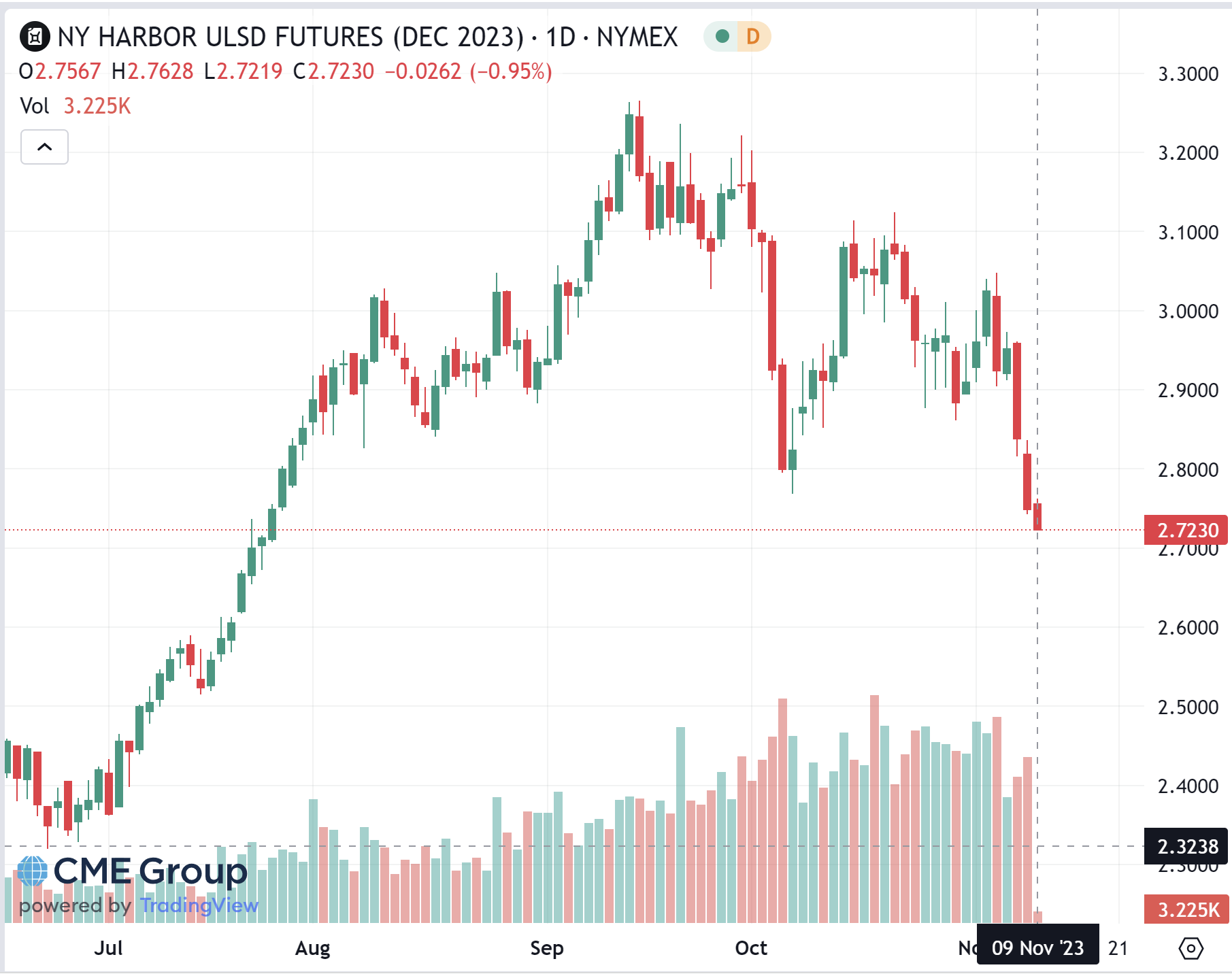 If you'd like to set up a call or meeting to discuss what makes sense for your company call anytime, or schedule the best time for you here: Schedule a Meeting