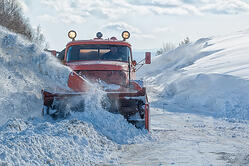 Governor Baker has issued an Hours of Service waiver for Heating Oil and Propane deliveries in Massachusetts. This follows the Declaration of Emergency and State-Wide Travel Ban issued for Monday's blizzard.
The travel ban is lifted, but the HOS waiver is in place as of January 28th until the Governor declares it's over.
The executive order is attached for your review, if you're a carrier in MA make sure you check it out and keep a copy to make sure you remain in compliance.
As an aside - The travel ban might be lifted but its still crazy driving out there, take it slow and be safe!
You can access the official waiver document here: Governor Baker - HOS Waiver 2015
Read More